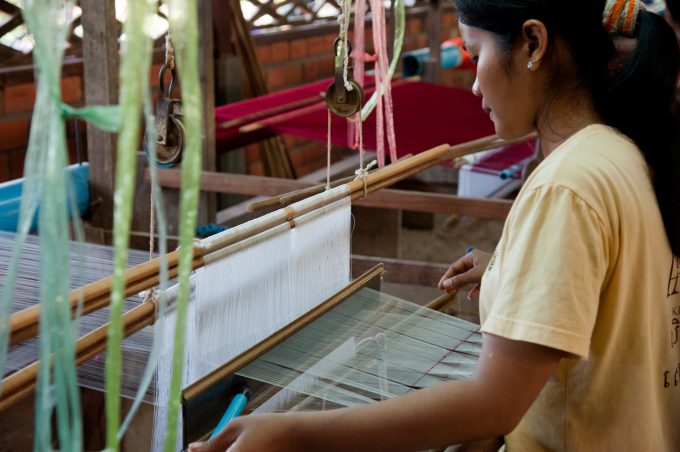 Cambodia is the hot new destination in air freight, with numerous carriers taking advantage of its growth in volumes by adding freighter flights.
Two airlines announced new operations yesterday: both AirBridgeCargo (ABC) and Thailand's K Mile adding services into Phnom Pehn.
ABC is flying out of Singapore and back to Moscow, while K-Mile is operating on behalf of DHL.
Malaysia's Raya Airways started a Phnom Penh operation in April, as did Emirates, while Turkish launched a freighter flight in May with an A330F.
While Cambodia is primarily seen as a garment manufacturer, serving the US and EU, it also is exporting mangos and electrical goods, and importing leather.
The slew of airlines now offering capacity comes as no surprise in a global market which is seeing little growth elsewhere. But Cambodia Airports has reported a significant increase in volumes in Phnom Penh, which appears to be sustaining the carriers.
Last year, the country saw air freight shipments, to and from Phnom Penh, rise 14%, year-on-year. The first five months of this year have seen almost 17% growth over 2015, with March up 24% and April up 21%.
International exports make up 47% of the total air freight market, while imports account for 33%.
Cambodia has succeeded in attracting increasing numbers of brands to source from the country. Its growth could come as a blow to rival Bangladesh, with market observers expecting a shift away from the sub-continent over security concerns.
Bangladesh's garment industry is expected to see a slowdown in demand following the tragic weekend attack in Dhaka. Several foreign apparel company workers were killed, including seven Japanese, which led to Japan's Fast Retailing Co, owner of Uniqlo, to suspended all non-critical travel to Bangladesh.
Shovon Islam, head of Sparrow Group, which supplies garments to major global brands, told Reuters there was a lot of concern and companies would likely be altering their plans. Some apparel executives are now refusing to go to Bangladesh, where greater security measures have been imposed on its airports and air freight exports in recent months.
While no brand has yet signalled it would leave the country and its $26bn garment industry, major retailer H&M said in a statement it was "following developments closely".
Bangladesh has struggled with security for some time and, in a further blow to exporters, has also suffered severe port congestion. In addition, Australia and the UK have banned direct air freight exports, while Germany has implemented additional screening from the airport in Dhaka.