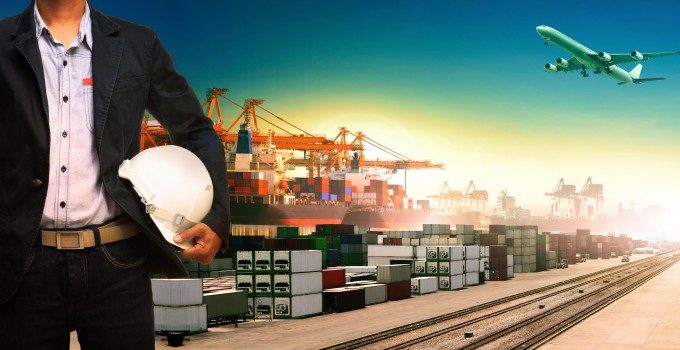 IATA has insisted that its new eAWB product for smaller forwarders is simply filling a gap in the e-freight market and not competing. But IT suppliers say what is "urgently needed" is awareness, not more products.
IATA Cargo is in the process of rolling out a new, simple form-fill, eAWB for low-volume forwarders, which is expected to launch by the end of March, a move some companies claim is unnecessary in an already competitive market.
But Glyn Hughes, chief of IATA cargo, said: "There are lots of fantastic technology solutions in the market, and we see our role as certainly promoting the full range of available solutions.
"However we have been asked by some of our members to fill a gap that they have identified in certain markets for an entry level tool designed to offer basic eAWB, eCSD services.
"Our expectations are that users of the basic IATA tool will eventually migrate to the more sophisticated tools made available by independent industry suppliers which provide additional features."
Many IT companies were reluctant to speak openly about IATA's apparent entry into the market, but one executive said: "The resistance is not on the supply side. There is product on the market, but lots of reluctance to invest in new technology. We don't think IATA has any sort of mandate for this."
IT supplier CHAMP Cargosystems says the airlines themselves in many cases offer a web service via their internet present to submit data electronically. And many forwarder associations and networks also "are pro-actively supporting the SME forwarders, and helping them compete with the bigger players through the use of technology," said Nicholas Xenocostas, VP of eCargo Services.
"If you are talking about the number of e-AWB tools suitable for the smaller and medium-sized forwarders, which historically have a leaner IT infrastructure in place than the multinationals, then the answer is yes, they are already well-served by the industry," he added.
But Mr Hughes insisted this was not a commercial venture for IATA.
"We are not trying to compete with what already exists, we are trying to fill a gap," he said.
"The CASS billing platform, CASSlink, has over 22,000 users in over 80 countries, and in addition to its core function of providing CASS Invoice and reconciliation tools, it also provides modules addressing stock management and allocation as well as billing queries and route statistical analysis, and the eAWB tool will be made available just like another module.
He added: "We are responding to a highlighted need. If we ignored that request we would be accused of not supporting the industry in trying to achieve its target of removing the paper."
IT suppliers are arguing, however, that the continued use of paper is partly due to lack of awareness of current systems.
"From our perspective, throwing more products into a complex market full of dependencies is trying to cure the wrong illness with the wrong remedy," explained Mr Xenocostas. "Having even more software providers also adds to the risk of issues regarding the inter-operability between the different solutions and stakeholders.
"Based on our experience so far, we believe that what is urgently needed is more awareness. And how simple, cost-effective and pain-free participation in the eAWB program can be. "
The problem is not price-related, say suppliers. Subscriptions for Logitude, for example, a browser-based product, start at $20 a month, and a 'freemium' model has just been introduced, which allows forwarders to try out the system with little or no financial commitment.
Rob Britton, vp marketing for growing start-up SmartKargo, said the challenge was "trying to get all the parties in the cargo chain to understand the need to invest in technology that will get them out of the "pen-paper-phone" mode. Change is hard. Every IT provider faces resistance, and it is often not financial, it is cultural."
IATA has yet to decide a price for its 'module'.
"This tool will be provided on a cost recovery basis. We are working with our CASSlink supplier to finalise the costs, which will be driven by the number of subscribers."
The latest IATA figures, for August, show that global eAWB penetration had reached 31.7% – some distance from IATA's goal of 45% by year end. But IT suppliers say that eAWBs are simply not a priority for SME forwarders, and they are unaware of how simple it can be.
Mr Xenocostas explained:  "The top reason [for slow take-up] is a lack of awareness of solutions that are not only affordable, but also simple to set up and use. Very often you don't see the local forwarders at the various industry events so they can focus on their day-to-day operations. So they simply may not have the insight into the affordable tools out there for them.
"Second is the misperception that adopting eAWB technology is a lengthy and complicated process. This is especially the case for many reight forwarders that haven't been exposed much to IT.
"Last, but not least, it's again about their focus on survival against their bigger rivals, and adopting to eAWB is not regarded as key in this fight."
He added that introducing e-freight means other challenges too, including compatibility of systems and the on-boarding process.
"Offering a tool to the thousands of small and medium-sized forwarders is only the first step. How will you roll this out, how will you be able to set up all the smaller forwarders in an efficient way, maintain them and encourage correct usage?
"There are quite a few settings that need to be defined on a forwarder/airline level, and if this so-called on-boarding process isn't automated, then this work for the system provider can be a real challenge."