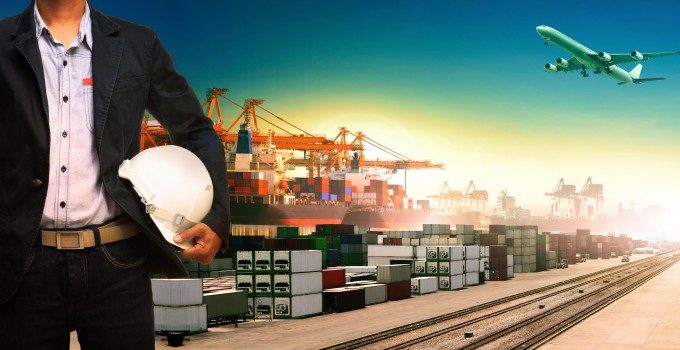 Atlas Air, the bellwether for ACMI operations as well as US military flying, yesterday admitted that business had been slower than anticipated, as it announced third-quarter net income had fallen 30% from last year to $23.7m, a decline of 17% for the first nine months.
Revealing that customers had not flown as much cargo as forecast and that rates were low, CEO Bill Flynn said: "Our … results and full-year earnings outlook reflect a weaker peak season than previously anticipated.
"Commercial airfreight volumes and yields are strengthening as we head from October into November and the remainder of the peak season, but they are not picking up to a level that would compensate for the slow pace of September and early October."
He added: "We now expect a systemwide shortfall in our peak season commercial charter yields of approximately $0.25 per kilo. This falls directly to our bottom line, as the cost of flying has already been incurred. Together, the difference in our commercial yields and volumes equates to almost $1 per share in earnings during the peak season."
Comparing current market rates, he explained that LG and Samsung business ex-Korea was "low" for the time of year, in the $3.10 to $3.25 range, while Hong Kong was $4.10 to $4.25. "Shanghai is somewhere around $4.35, $4.50 right now."
He added that the commercial charter business would see a loss for the full year.
The company also blamed a significant and "surprising'' drop in its AMC military flying business, which saw revenues decline 18% during the quarter.
It noted that customers had been flying less than anticipated, just 3-4% above the minimum stipulated in the contract, which had partly led to a 10,000 block-hour reduction.
CFO Spencer Schwartz said: "It's timing and placement, and it's utilisation of the aircraft… We were not able to absorb 100% of our available capacity."
The management noted that the run rate, or contribution from the B747-8Fs was about $0.04 per aircraft per month for the first year, rising to about $0.35 to $0.38 up to year four. Mr Schwartz said: "So we're still seeing really, really strong profitability from those aircraft. And they've been delivering in those ranges. So it's been a great investment for us."
However, Mr Flynn did acknowledge that Atlas still needed to find new customers for the aircraft and, in the meantime, it would continue to offer scheduled services in South America, which he said, "gives very good returns". The management refused to be drawn on the likelihood of aircraft being parked next year.
While the 747-8Fs may be profitable for Atlas, there is some doubt over how profitable they are for customers, which may spell some challenges for Atlas in the future.
IAG Cargo, which today announced that its Q3 commercial revenues had fallen 14.1% year-on-year, with volumes down 7.7% to 1,394 cargo tonne kilometres and yield decreased by 7%, is two years into a sizeable five-year deal with GSS, Atlas's European joint-venture, for its three 747-8Fs.
Sources close to the carrier believe it would like to get out of the deal, or at least renegotiate terms. One of the aircraft is thought to be currently available for charter, suggesting that the volumes simply aren't there.
There has also been market talk that Panalpina would like to renegotiate its 747-8F deal. One well-informed market player told The Loadstar that Atlas may become "friendless" in times to come.
"I think Atlas may have some challenges coming up, as some of its customers are keen to get out of their contracts as they stand."
However,  a new 747-400 customer, Astral Aviation, told The Loadstar that Atlas was "a first-rate partner, focused on operational excellence, security and outstanding customer service who can help us expand with the market".
Atlas, while suffering along with the rest of the market, insists it remains in good long-term health. "The Atlas bet," said Mr Flynn "is, first of all, that the best technology wins, and we made the investments that we made in the 747-8 fleet".
He added that it was "laser-like-focused on costs and productivity and efficiency, so that we deliver a great service to our customers".
For more information and a transcript of the earnings call, go to Seeking Alpha.