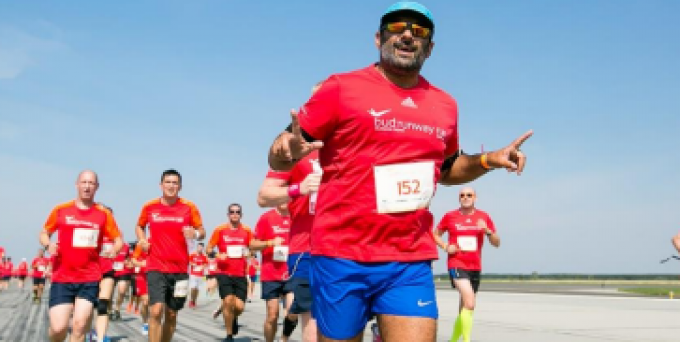 Kam Jandu, chief commercial officer of Budapest Airport and, latterly, in charge of its ambitious cargo operations, has decided to step down after 11 years at the airport.
Mr Jandu spent his first four years as aviation director before becoming CCO in 2013, responsible for airline and commercial marketing, commercial passenger services and cargo operations.
"After quite some reflection and soul searching, I decided to step down from my role at BUD," he wrote yesterday.
"I am grateful that the chairman and board respected my decision and, even though I am probably the only person I know voluntarily walking out of a job at this time, I will leave with some wonderful memories, a great team ethic, fantastic colleagues, past and present, and I guess a pretty decent performance record in our field.
"I am proud to have worked for such a forward-thinking company and leave behind a legacy of award-winning high achievers who will no doubt rebuild the Budapest story and make it again the fastest-growing capital airport in the EU."
Mr Kandu added that he was looking forward to a break, and to see "what destiny brings".
Budapest Airport was recently blocked by the Hungarian government from accessing emergency Covid-19 funding, according to Bloomberg. It had applied – as did many EU airports – for a €50m short-term loan from the EBRD. However, the request was denied in May by the government, led by prime minister Viktor Orban, whose allies last month made an unsolicited purchase offer for the airport. Mr Orban has long wanted to return the airport to state control, but baulked at the high price.
The airport announced 236 jobs cuts in September.