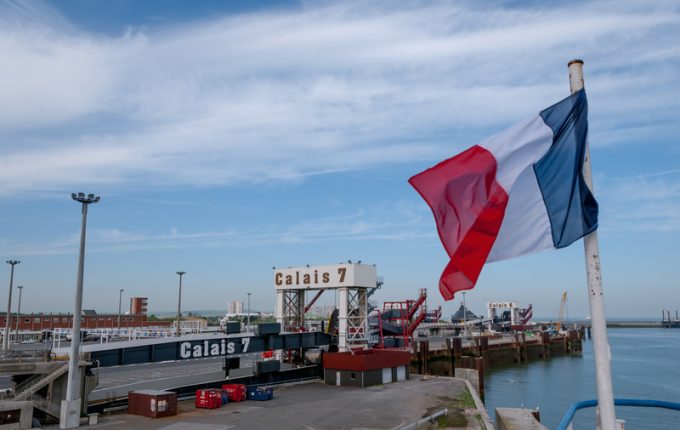 Port Boulogne Calais chairman Jean-Marc Puissesseau hopes the phasing-in of additional UK border checks will be as "smooth" as the initial transition into the post-Brexit trading environment.  
He told The Loadstar the French gateway had experienced "no problems" since the end of transition period on 31 December.  
Mr Puissesseau said: "At the very start of January, around 45% of trucks coming from the UK were being asked to park and go through additional checks, but this is down to about 12%, with another 3% of freight volumes coming via ferry being subject to customs controls."  
The Dover-Calais crossing was subject to intense scrutiny in the aftermath of the UK's 2016 Brexit referendum, with as many as 10,000 trucks passing through the ports daily in peak periods.  
In preparation for the UK's departure, a reported €50m ($60.3m) was spent on the French side of the Channel, including hiring some 170 customs officials in the Boulogne region, and there was much local confidence that it had its Brexit bases covered.  
"I think there was surprise at how unconcerned I appeared by Brexit," said Mr Puissesseau. "But this was because I was engaged with French Customs and they did a good job keeping us informed and getting us ready. They worked very effectively to get the border operating smoothly." 
Mr Puissesseau said the few issues experienced were linked to shippers that did not seem to know they had to book appointments for additional checks.  
Even so, he said, only 10 trucks had been sent back to the UK because of paperwork issues, adding that many firms were getting to grips with what was required and that the rules were being complied with.  
Mr Puissesseau said: "Looking ahead, we are keeping an eye on the new border checks that will be phased-in, firstly in April and then in July, and we are permanently in discussions with UK Border Force on how the rules will be implemented – but we think it should be a fairly easy change. 
"This does not necessarily mean I think everything will click into place overnight, but I am optimistic it will be as it was in January."  
Under the UK's three-phase introduction of new import controls, all goods became subject to full checks from 1 January, but only controlled substances required declarations. Animal and plant products will require them from 1 April and all other goods from 1 July. 
Final details are yet to be released, and some have challenged the decision not to "rip the plaster off", but in general the phased introduction has received a positive response.