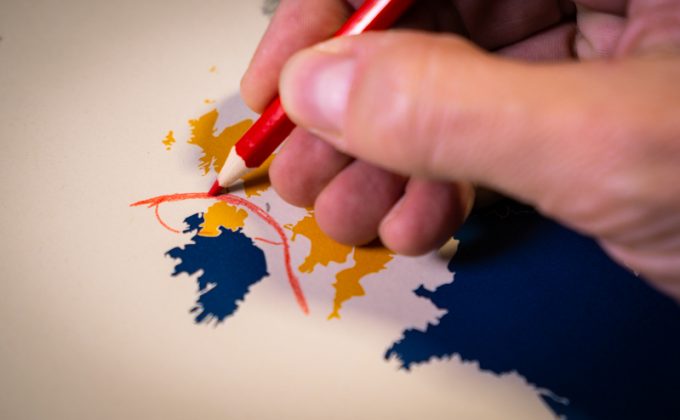 Brexit has forced some retailers to localise supply chains in Northern Ireland in a temporary move to bypass new customs restrictions.
"Hundreds of product lines" have disappeared from shelves in Sainsbury's supermarkets in Northern Ireland, the retailer has confirmed.
Following the Christmas Eve agreement between the EU and the UK, ministers in Downing Street and Stormont said there would be "no border" across the Irish Sea, but a Sainsbury's spokesperson claimed the missing product lines were the result of new border rules.
The spokesperson told The Loadstar: "We were prepared for this and so our customers will find a wide range of alternative products in our stores in the meantime, and we are working hard to get back to our full, usual range soon."
However, reports from Northern Ireland claimed disruption was severe, with 700 product lines removed, many replaced with Spar own-brand alternatives. But Sainsbury's said that, while a "temporary supply" deal had been reached with Spar parent company Henderson Wholesale, there were fewer than 100 Spar-branded products on its shelves in Northern Ireland.
"[It's] a tiny proportion of products overall… It is a flexible agreement, but we expect to have the usual range available soon," they added. "The agreement's not that unusual – elsewhere in the UK we have wholesale agreements which mean Sainsbury's branded products are stocked by Simply Fresh, Dobbies and WHSmith."
Nonetheless, the situation raises fresh concerns over the prospect of an Irish Sea border. In striking the agreement with Henderson, Sainsbury's has bypassed rules that require goods moving into Northern Ireland from Great Britain being subjected to EU customs rules.
A Henderson Group spokesperson told The Loadstar: "Over the last several months we have been contingency planning for Brexit to minimise any disruption to the food supply chain for our 470 stores across NI after 31 December, we expect [the agreement with Sainsbury's] to be in place for at least three months."
As for the rest of the UK, the impact of Brexit appears to have been relatively muted, with just a few issues with the new Goods Vehicle Movement Service resulting from user errors.
One forwarder told The Loadstar that, while the situation was "quiet at the moment" – a result of companies having brought goods in early – there was an expectation it would become more complicated later in the week as more goods begin to move.