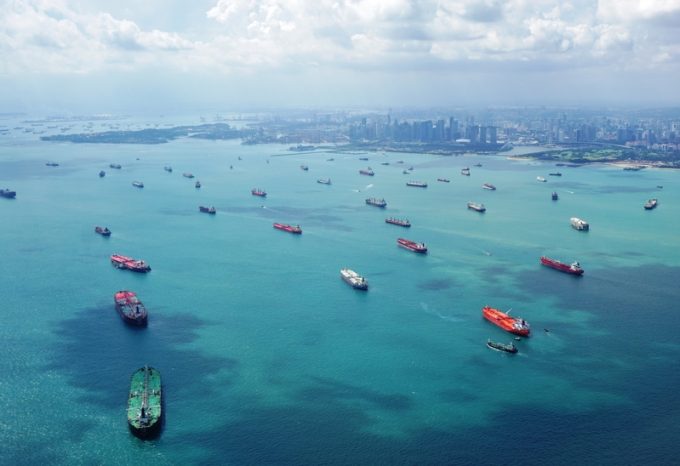 Over 120 idled containerships have been reactivated since 22 June, according to Alphaliner, as green shoots of a peak season slowly emerge.
As at 6 July, the consultant recorded an inactive fleet of 375 vessels with a capacity of 1.85m teu, significantly down from the 453 ships for 2.32m teu reported to be in hot and cold lay-up just two weeks earlier.
"The inactive fleet capacity level has dropped to below the 2m teu mark for the first time since mid-February, indicating improving market conditions," said Alphaliner.
It added that the reactivation of nearly 500,000 teu of capacity was due to ocean carriers easing their "strict capacity management as global economies emerge post-lockdown".
"The peak season kicked in, albeit a particular one as seasonal loops are launched on a background of suspended regular loops and blank sailings," said Alphaliner.
Last week, THE Alliance announced an "extra loader" from Asia to North Europe in July and August as a substitute for its temporarily suspended FE4 loop.
THEA's inducement sailings of 6,000-10,000 teu vessels follows the example of the 2M's sweeper/Griffin service offered by Maersk and MSC to compensate for the suspension until October of their AE2 / Swan loop.
The rush to fix tonnage to meet better-than-expected demand is good news for containership owners and a welcome boost for the hitherto depressed charter market. Indeed, all the main charter indices are showing gains in keeping with the rebound in demand for tonnage.
Brokers are reporting that the larger sizes, of 7,500-11,000 teu, are "sold out" and that, even in the embattled panamax segment of 4,000-5,300 teu, activity is "brisk".
Alphaliner reported: "Supply has considerably tightened in the past weeks, with the 50 vessels or so out of work at the peak of the Covid-19 pandemic in May now a distant memory."
According to Alphaliner data, as at 14 July there were just 12 panamax vessels seeking employment, with carriers snapping up the 'workhorse' ships to use as extra loaders. And in addition, CMA CGM recently fixed 11 4,250 teu vessels for the launch of its new RTA (Round The Africa) Asia-Africa service from the end of this month.
Against the spike in demand, charter rates for panamax vessels have jumped by about $2,000 a day to about $9,000 in the last two weeks, and other ship sizes are also showing strong demand, reflected in higher daily hire rates and improved terms for owners.
"Owners are now reluctant to agree longer periods as they are sensing that the market is beginning to tip back in their favour, and they understandably want to keep their options open," a broker contact told The Loadstar.