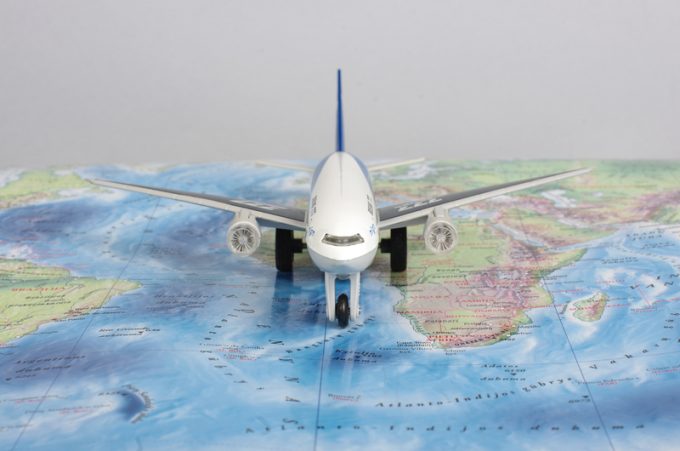 Boeing predicts growth in the global air cargo fleet north of 60% over the next two decades as traffic doubles by 2040.
The aircraft maker's  biennial market forecast dwells extensively on the heightened role of all-cargo aircraft in the coming years.
The repercussions of Covid-19 have dramatically increased the need for freighters, pointed out Darren Hulst, vice-president commercial marketing.
Whereas belly capacity has slumped, some 90 freighters have been added to the global aircraft fleet since January, and freighter operations are at about 120% of normal levels, reflecting the shortage of lift created by the loss of bellies.
Orders for freighters have also been strong: 29 for 767s; 24 for 737-800s; five for 777s; and one for a 747-8, Mr Hulst noted.
And this situation will prevail, he suggested. "We see the drag in belly lift in place for a few more years," he said, adding that the need for freighters and 'preighters' will drive the market in the coming three to four years.
In the absence of sufficient narrowbody lift, there will be a role for passenger aircraft flying cargo missions in the near future, Mr Hulst noted. This year about 200 airlines have used more than 2,000 widebody passenger planes for cargo missions.
While passenger capacity will be slow to recover, Boeing's analysts foresee a rapid recovery in GDP, trade and industrial production in the year ahead, projecting air cargo volumes back at 2019 levels by the end of 2021. And for the next two decades, they predict industrial production to grow at 2.3% a year and trade growth to average 2.8%. Cargo traffic is expected to increase at a rate of 4% a year over the period.
E-commerce will be the biggest driver of this momentum, according to Boeing. Mr Hulst pointed out that this year China's Cainiao had performed more than 700 charter flights for deliveries outside its domestic market alone. This will be one key trend in the coming decades, he said.
Express growth should outpace the market by a factor of 2.5 – this year, express carrier traffic was up 14% – while other drivers of airfreight growth will be pharmaceuticals and perishables that require fast transport and careful handling. In addition, traditional airfreight staples like auto parts and electronics will need lift, Mr Hulst said.
Asia will command a growing share of global airfreight volumes and lift, say Boeing's analysts, who see strong growth in the lanes from East Asia to North America (rising 4.3% a year) and to Europe (4.4%). The only sectors that are projected to grow faster than these are intra-Asia (4.9%) and China's domestic market (5.8%).
This growth requires a significant infusion of capacity, says Boeing, anticipating 2,430 deliveries of jet freighters within the next 20 years. Nearly half of these – 1,080 – will be narrowbody freighters, all converted passenger aircraft.
In the medium widebody segment, Boeing predicts 420 converted planes and 480 new production freighters to join the global fleet and expects 450 new widebody cargo aircraft with payloads of 80 tons or more.
A large chunk of this new capacity will replace older models, particularly in the large widebody segment.
"Half of the large freighter fleet is not new-generation technology. We continue to see demand for replacement of these," Mr Hulst said.