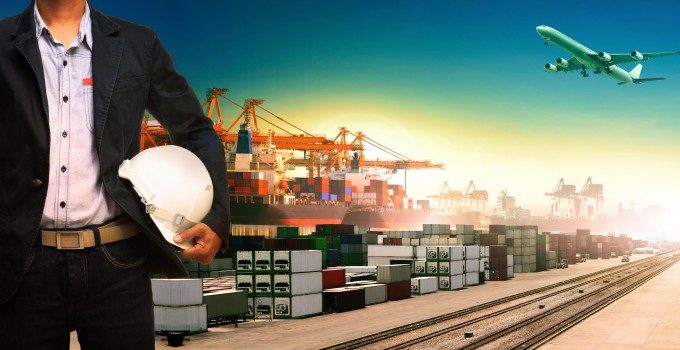 Shipping association Bimco is predicting a gloomy outlook for the liner industry, with weak demand growth and a return to negative margins for ocean carriers.
The timing of the Chinese new year tends to skew container throughput during the first quarter but Bimco's latest container review says it now has sufficient data for a "first glimpse at the real trend" and suggests there are "many pitfalls" expected in the coming months.
It advises that compared with the first three months of 2018, the number of containers shipped in Q1 19 grew just 0.5%, which it says is "massively" below the expansion of previous years, when growth hit 6.6% in 2017 and 3.6% last year.
"A growth rate as low as 0.5% is a critical issue for an industry used to much higher growth," said chief analyst, Peter Sand.
Indeed, the industry recorded double-digit growth for the first half of the decade, which has eased to an average of about 4% in the past few years.
But this year has seen leading line Maersk take a downbeat view on its outlook, with chief executive Soren Skou disappointing investors by forecasting very modest growth of 1-3% for its liner business.
The peak season for the Asia-Europe and transpacific tradelanes, which generally runs from July to September, is a crucial period when carriers expect to enjoy their most profitable voyages. However, there are concerns around boardrooms that this year's peak season could be a damp squib.
Bimco said it had "started to see some weakness" in intra-Asian trades, which it said provided an early indication of how the long-haul peak season would perform.
It said: "Intra-Asian volumes tend to peak before the long-haul volumes, as many of the semi-finished goods are in transit to final production stages just before the peak export season out of Asia starts in July."
On the supply side of the equation, Bimco said that, in terms of capacity, the global container fleet grew just 1.1% during the first four months of the year, but with the delivery of mainly ULCVs expected for the rest of the year, its forecast for supply growth was currently 3.1%.
Notwithstanding that this container fleet expansion forecast would be the second-lowest growth on record, it will still mean a further move towards widening the supply-demand imbalance that is guaranteed to dent the bottom lines of all the liner industry players.
It is a scenario that even the financially stronger of the carriers can ill-afford. According to an earnings review by New York-based analyst Blue Alpha Capital, the top 11 ocean carriers, excluding MSC which does not publish any financial or operational information, were collectively $470m in the red in the first quarter.
Only Hapag-Lloyd, with a net profit of $103m, and China state-subsidised carrier Cosco, with a surplus of $82m, were in the black.
Moreover, the former's chief executive, Rolf Habben Jansen, suggested in an earnings call presentation that he expected Q2 to turn out to be a tougher period than Q1.