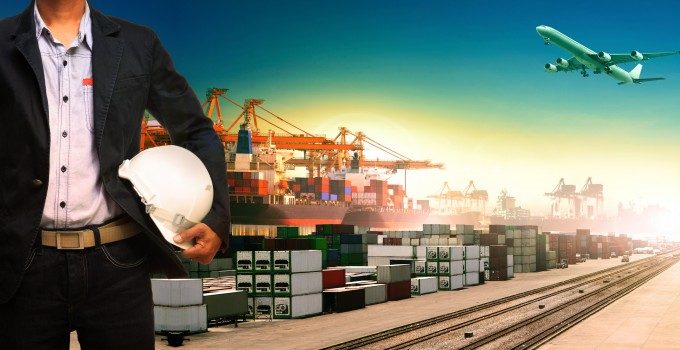 Air cargo security could have an additional layer from next year, following the development of a bomb-resistant bag to go inside ULDs.
Funded by the European Commission, which had put out a request for proposals, FlyBag2 follows an earlier model, which is now EASA-certified for baggage holds in A320s. For ULD shipments on widebodies, no certification is needed as the bag is inside the container.
FlyBag2 is made of lightweight fabrics, including one based on Kevlar, used in bullet-proof jackets. It absorbs the shock wave from an explosion by using a mechanism which controls the fabric, preventing it from fragmenting while also being shock-proof and fire resistant.
Italian company D'Appolonia, which developed the technology, has yet to fix a price, according to project manager Donato Zangani. But the company's website suggests initial ideas are that it might be between €1,000 and €1,500 – much the same price as a ULD.
"Airlines or freight forwarders may want to buy it," he said. "We are discussing the price now internally, and hope to have a couple of products available next year. Cost was one of the main requirements when we were developing this, as we want to put the product on the market, and so it is not very high."
The other concern, he said, was weight. The FlyBag2 weighs about 20kg, which if used with a lightweight ULD of about 60kg, would bring the weight up to the same as a conventional ULD.
"So we don't really have any weight penalty," said Mr Zangani.
Whether airlines – or forwarders – would want to invest in both lightweight ULDs and the FlyBag2, for what is effectively only an extra layer of security, is as yet unclear.
"This does not replace existing security regimes," said Mr Zangani. "It is an additional layer which can protect an airplane. But it fully contains any blast."
A quick glance through a depressing list of bomb events on aircraft shows that the majority have been in hand luggage, under seats or in the baggage hold. Only two flights, in the 1970s, appear to have gone down because of a bomb in the cargo hold. Lithium battery fires could be a more likely reason for problems mid-flight, especially with current cargo security measures.
Mr Zangani added that it could be used together with special fire blankets to contain lithium battery fires.
"There are already blankets available which can be used for lithium battery fires. Our system is not designed for that, but it can be used together with an anti-fire blanket."
D'Appolonia is not allowed to disclose what size or type of explosive the FlyBag2 was tested with. A video posted online by the University of Sheffield shows a test on an aircraft taking place using the bag to hold luggage in narrowbodies.
"We are talking with airlines at the moment, and we are confident about it," said Mr Zangani.
FlyBag2 was developed in partnership with several companies, including ULD specialist DoKaSch and Dutch air cargo nets and equipment specialist Cargo Network.