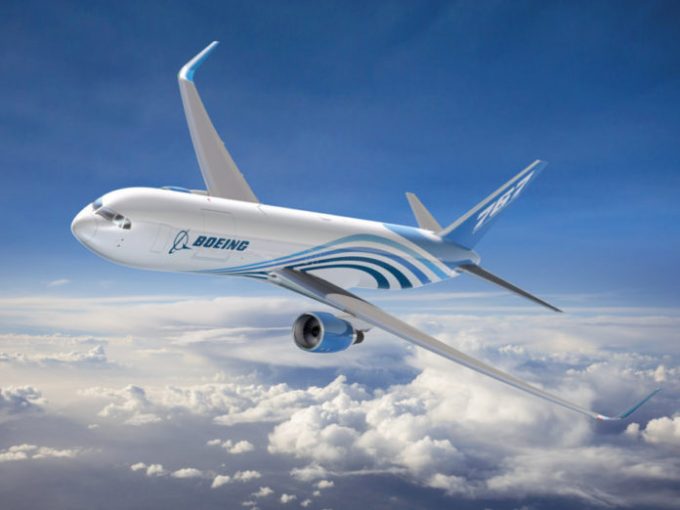 A quality issue with the coating on fuel tanks appears to be delaying new deliveries of Boeing 767-300Fs, including 58 767-based KC-46 air-to-air refuelling tanker aircraft.
The coating of the centre-wing tank structure, if poorly applied, can flake off and block fuel filters, preventing fuel from reaching the engines, according to a report in The Air Current.
The report notes that the supplier for the 767-300F's centre wing tanks had switched from Pennsylvania's Triumph Group to French company Daher last year and had not performed relevant tests on the coating. More than 12 aircraft in Boeing's inventory could be affected, impacting aircraft deliveries, says the report.
So far this, Boeing has yet to deliver a 767, with some 100 on order. These include 27 for FedEx and another 27 for UPS, as well as 58 refuelling tanker aircraft for the US Air Force.
In July, September and November last year, Maersk Air Cargo took delivery of three 767-300Fs and recent coverage in The Loadstar shows two of the aircraft have been in maintenance or on the ground since the start of the year.
"I saw that one of Maersk Air Cargo's 767s was on the ground in Seoul, and had what looked to be a functional check flight," said one aviation contact. "The big risk of the fuel tank issue was flaming paint gumming-up engines and I wouldn't be surprised if that was related. The engines are brand new."
Boeing support and services senior brand manager Jim Proulx told The Loadstar the long waiting list for Boeing 767 variant aircraft "should not be understood as a list of delayed deliveries", and that Boeing would simply deliver the planes "when we get around to it".
He added: "Through Boeing's standard process, a quality issue was identified on some 767/KC-46 tanker components. We are continuing to work through our process with our supplier, regulator and customers to resolve the issue.
"We will deliver airplanes as we complete rework and we are not changing our overall delivery plans for the year. Our engineering analysis to date is that the issue is not an immediate safety or flight concern."
Fuel starvation, as it is known, has been attributed as the cause of many aviation accidents, including British Airways flight 38, which fell short of a runway at Heathrow after ice crystals blocked fuel lines on a B777. Fortunately, all 152 passengers and crew survived, though the plane was written-off.