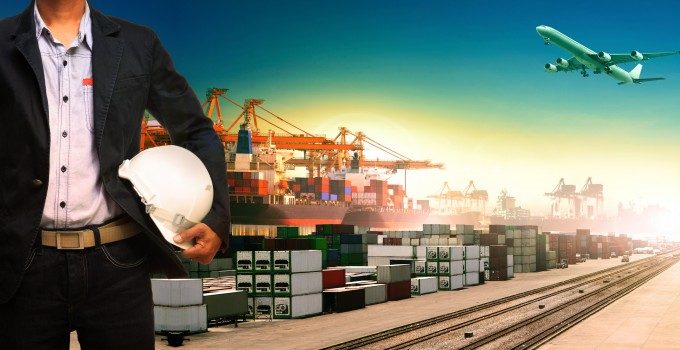 The third in a series of extracts from Aviation Logistics, a new book by Michael Sales and Stan Wraight in conjunction with TIACA
Sebastian Scholte, President of the Cool chain Association and CEO of Jan de Rijk Logistics, summarizes the scope of this sector. "Perishable products account for more than 10% of total shipments by air and are more seasonal than general cargo, making it difficult to optimize capacity all year long.
"Consumers and commodity markets define price ceiling for final consumer price therefore most products cannot absorb higher transport costs. Due to the nature of most perishable products, there are directional imbalances of air cargo trade in most export markets. The industry is experiencing modal shift as new container technology comes on stream, largely driven by costs. Another factor for growers and shippers, is the impact of weather, which clearly does not affect the pharma sector.
"Then there is the problem of claims which can hit the bottom line. Largest perishable trade flows are at geographical proximity –  Africa-Europe, South America-US, Intra Asia – and for basic perishables it is demographics rather than economics that define growth"
The demand for the transport and delivery of  large quantities of fresh produce and medicines from around the world has become an accepted feature of  daily life in most developed societies  and is mostly taken for granted by the public. In supermarkets and pharmacies throughout affluent economies everywhere, people expect to have access to out of season fruits, such as Mangos, vegetables such as asparagus, roses for Valentine's day plus safe medical products..
Over the last 20 years, a new industry has been developed to supply this demand. However the maintaining freshness of the fruits and flowers and the integrity of pharmaceuticals, presents a huge challenge to the suppliers, transporters, airports, handlers and distributors.  These special supply chains must maintain and secure every link to the same impeccable standards throughout varying levels of temperatures, conditions, facilities and knowledge. The creation of systems and technologies which protect the products has evolved into what is collectively known as the cool chain.
The logistics industry describes perishables as being shipments that, due to their nature, will spoil without proper care and handling. This includes, but is not limited to, fresh produce, seafood, floral products, fruits, berries and live tropical fish, medicines, drugs, cosmetics and some electronic elements.
Within the cool chain logistics sector, competition is always fierce with an element of risk. Because the harvesting of some produce can be irregular or seasonal, market conditions and prices can vary considerably. This means that business planning contains a strong element of unreliability. The margins may be very tight and thus short term losses can be easily suffered which impacts directly on long term viability.
Companies working in these perishable markets however, know their business well and based on years of experience are able to sustain worthwhile profits. Violent weather events can of course cause rapid loss of product.   On the other hand most pharmaceutical products are required and supplied on a more constant and sustainable basis, with less price fluctuation being manufactured and controlled throughout the supply chain to the point of delivery. . Pharmaceutical products need to maintain an absolutely constant temperature throughout their complete supply chain cycle and they are transported in specially developed containers with a constant temperature that can be individually set between –20°C and +20°C.
Next: TIACA's Doug Britten looks at the issue of security

Aviation Logistics will be published by Kogan Page in early 2015 and is aimed at students of logistics, airport and airline management as well as professionals within the logistics business worldwide