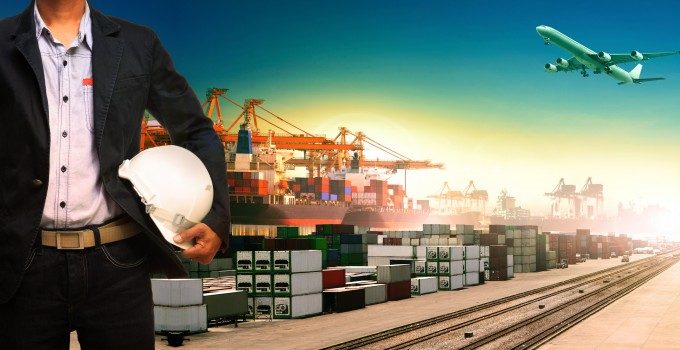 AV Cargo, the Zimbabwean-registered all-cargo airline, has revealed that the latest company set up by its two directors is designed to house a new business model for its late-arriving third MD11F.
Global Associated Aviation Ltd was formed on 5 June. According to AV Cargo's chief executive Simon Clarke, it will provide an entity for a PEFCO-leased MD11F to do ACMI work.
The MD11F was due to join AV's fleet in April after heavy maintenance checks in Jakarta. Since then however, the aircraft seems to have been stored at Jakarta Airport. But according to Mr Clarke, maintenance has not yet been completed.
"The third aircraft is due to complete maintenance checks mid August and then planned to enter service early September. Whilst it was originally planned to introduce the aircraft in March there were some unforeseen delays in its initial preparation to re-enter service," he told The Loadstar.
The idea is to put the aircraft into ACMI work, said Mr Clarke. "With the third aircraft entering service, we plan to further expand our business model through the development of ACMI work but centring on short-term low-utilisation contracts.
"It has been decided to build this specific business via a new entity to enable it to be neutral and separated from our existing commercial activities."
One ACMI specialist questioned the demand for an MD-11F. "There is no ACMI work for an MD11, only a few charters perhaps. And as the MD11 is expensive to operate I doubt it could be competitive in the charter market today."
He also raised doubts over the plan to aim for short-term contracts. "Why would you have a marketing plan based on short term, unless there is no market at all longer term? Charters would be more credible."
Several sources indicated that the airline has not yet overcome its previously shaky financial foundations. The Loadstar has not been able to confirm or repudiate this. But the airline, in its various previous guises, has some form on 'separating' its commercial activities.
Carrier Avient Aviation, not a registered UK company, appointed global sales and marketing agent Avient Ltd, which entered financial difficulty. AV Cargo Ltd, which was set up in 2009 by Mr Clarke, was appointed by the administrators of Avient Ltd to undertake its commercial interests. This culminated in AV Cargo acquiring Avient Ltd's interests and some assets last November.
Avient Aviation did not enter administration nor was it liquidated. Meanwhile AV Cargo Ltd itself was dissolved in January 2013. Three days later AV Cargo Airlines Ltd was formed by Mr Clarke and Neil Glover, who also had a directorship in Avient Ltd.
Mr Glover, according to Companies House records, has been involved with eight companies which dissolved under his directorship. Three had negative net worth at closure, totaling about £266,000.