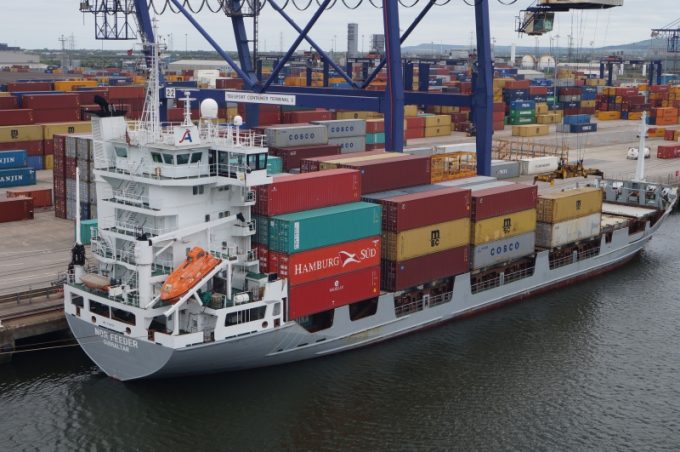 A new Norwegian shortsea shipping line is set to launch this week when the first Viasea sailing departs the Dutch port of Moerdijk for Oslo.
Viasea, owned by Norwegian freight forwarder ColliCare Logistics, is pitching its services as an alternative to road transport and has charted the 508 teu Nor Feeder to operate the weekly service which departs at fixed times.
Viasea has appointed intra-Europe liner veteran Morten Pettersen managing director. Mr Pettersen has over 20 years' experience with Unifeeder, Tschudi Shipping and Samskip.
Typically, intra-European shortsea shipping operations are only able to compete with road freight if they can offer reliable transit times and fixed schedules. The company said it would focus purely on shortsea cargo and not feeder traffic from deepsea carriers calling in Rotterdam – the inability of deepsea operators to stick to schedules means it is almost impossible to combine feeder and shortsea volumes on the same intra-European vessel.
"We have chosen Moerdijk, as its location midway between Rotterdam and Antwerp makes the port an ideal hub for transport to and from the European hinterland," Mr Pettersen said.
"We offer shippers scheduled arrival and departure to provide predictability and to make on-carriage easier.
"There is great potential in shifting freight from road to sea – assuming you have reliable schedules and that you are a service-oriented and customer-friendly shortsea provider.
"The current situation, taking into account the services offered, the competition and the market in general, suggests that there is room for a small player with a high level of service," he added.
It is also set to launch another service, between Norway and the UK, calling at the Norwegian ports of Moss and Oslo, followed by a UK east coast rotation of Thamesport, Immingham, Teesport and Blythe.
The service will be operated by Dutch-UK shortsea operator A2B-Online.
Mr Pettersen said response from the market had so far been strong.
"The base load is there and we have received numerous phone calls after launching the line. The response is exactly what we hoped."
The company, and its four employees,  will have its headquarters in Moss and a department in Rotterdam.