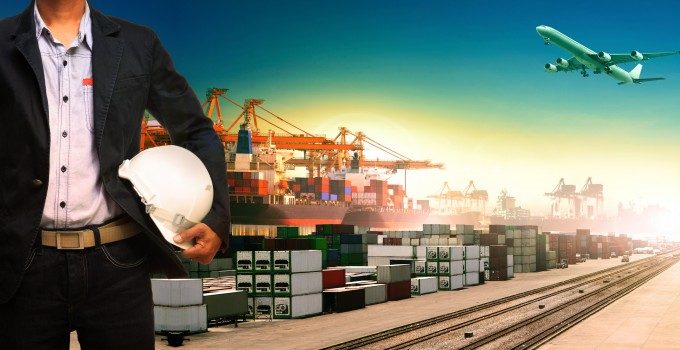 Atlas Air is remaining bullish on the prospects for the second half, despite announcing a 22% decline in adjusted net income for the second quarter.
Reported net income enjoyed a one-off tax benefit of $24m, and what Atlas called a one-time loss of $9.4m related to upgrading spare engines. One analyst, however, questioned why that was not included as a normal expense, given that it would cut routine maintenance costs.
The main focus of the firm's earnings call was on prospects for the second half and whether there would be a yield rise.
CEO Bill Flynn told analysts: "We are very encouraged by volumes. I think yields are seasonally appropriate now. We are anticipating a good peak and are waiting to see where yields will go."
He added that Atlas was receiving a good number of calls for commercial charter in the fourth quarter. "There is a stronger demand outlook than this time last year," he said.
Atlas cited year-to-date growth of 13.8% at PACTL, the Shanghai Pudong handling company, as evidence of better volumes in the market. However, according to a spokeswoman at PACTL, its growth is partly attributable to an expanding customer base after it added new customers including Eva Air, Shandong Airlines, Angkor Air, UNI Air and Kunming Airlines, giving it market share of 47.6% in the first half of this year, against last year's 44.3%.
Atlas also continued to insist that it had not seen a shift to belly freight and that expected volume growth would be for maindeck capacity. It acknowledged that it had benefited from carriers exiting the market, which had boosted its Air Mobility Command (AMC) business.
"For the balance of 2014, there will be more AMC passenger business," said Mr Flynn. "We have picked up a share of the flying that's available from those that exited the business." He warned, however: "After the drawdown, there will be a lower level of stability."
He said his marketing team was working on developing alternative passenger business in anticipation of decreased military demand, claiming that Atlas had shown itself to be a good competitor in this market.
Capacity discipline and shrinking freighter fleets had also supported Atlas, he said.
"Lots of carriers have exited the business. AirFrance-KLM is assessing its freighter fleet and Singapore Airlines has cut back. It augurs well for the commercial charter segment."
The commercial charter business, which includes scheduled operations to and from Latin America, saw operating revenues increase 18.9% for the first half, as revenue per block hour went up 6.2%. But it made a negative contribution of $18.3m in the first half, as rates fell and costs rose.
However, said Mr Flynn: "Commercial charter is a year-round market. We see north-south traffic in the first quarter and then it moves to east-west in the second quarter and for the balance of the year."
Noting that the company would prefer to employ its aircraft in its main ACMI business where returns were better, Mr Flynn did say the sector would be profitable over the full year. "There is a good charter market out there."
But the best opportunities for growth would be through higher utilisation of aircraft by existing customers of the ACMI business.There would be no extra crew costs for using the aircraft another 20 hours per month, he said.
The airline expects to see customers using the aircraft between 3% and 5% above their minimum flying level. But block hours for ACMI fell 2.5% in the second quarter and 1.4% in the first half, with average utilisation falling 12.1% and 10.5% respectively, shedding some doubt on the claim of improved demand.
The termination fee for BA's 747-8F contract was included in this quarter, but was cancelled out by the cost of returning the aircraft, indicating that BA's contract had not included an additional penalty over and above the cost to Atlas of returning and re-painting the aircraft.
BA – or rather its parent, IAG Cargo – has also announced Q2 results, with commercial revenue (flown revenue plus fuel surcharges) of €238m versus €271m a year earlier.
Adjusting for the impact of returning its freighter fleet, it said that commercial revenues were flat, year-on-year. Volumes fell by 5.1% while capacity was cut by 5.6%. Overall yields fell 7.4%. On a like-for-like basis, however, volumes rose 7.1% while yields fell 6.6% – or 1.9% excluding the impact of exchange.
Despite these not particularly stellar figures, Steve Gunning, CEO, called it a "strong" quarter and said that IAG's deal with Qatar had delivered "real commercial value". He added that new routes to Austin and Chengdu had seen "impressive" load factors.
IAG Cargo didn't report half-year figures.
* Tom Murphy, chief operating officer of Atlas subsidiary Polar Air, is to retire this month. The Loadstar wishes him all the best for the future.