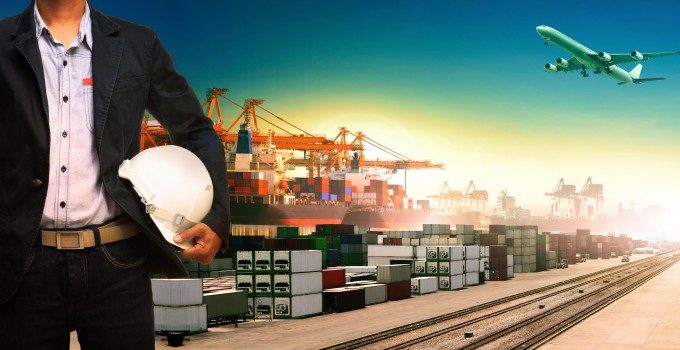 Bullish Atlas Air is betting on a decent peak in the last two quarters of the year, after announcing a "good start".
While revenues rose in the second quarter by 3.3%, year on year, to $456m, net income fell 4.1% to $28m -– but first-half net income rose 53.5%. (For full results, please go here)
The freighter specialist benefited from a buoyant charter market in the first half, a trend also noted by charter brokers. Cargo charter block hours were up 21.7% in the second quarter with an overall 29.8% increase in the first half.
Nevertheless, revenue per block hour fell 18.4% in Q2, falling 12% in the first half, in part owing to the impact of lower fuel prices. In terms of direct contribution to the group in the first half, the charter division was up 1,285%.
The airline said last month that it would bring a 747-400F back into the market to keep up with additional charter demand.
"Customers are looking to secure capacity now for the peak," said Bill Flynn, president and CEO, in an earnings call to analysts. "We have good commitments for charter capacity in the third and fourth quarters as we come into the peak.
"We're [also] in conversation with a number of key freight forwarders that are product launch-specific.
"The art and the science of that for us is to lock down a percentage of our capacity at attractive rates, minimise fuel exposure with our customers and keep some capacity uncommitted, because we want to get the tenure of the peak as it develops so that we have some pricing opportunity as well," he added.
Increased military demand, as the US starts to move equipment into Eastern Europe, also buoyed results, in part as other airlines such as Southern moved out of the CRAF programme and Atlas was able to capture some market share. Dry-leasing too, through the Titan subsidiary, saw a rise of 18% in operating revenues.
ACMI, the biggest part of Atlas's business, was less stellar. However, the airline made confident announcements about the air cargo market in general, as well as its particular customer base.
But some of its pronouncements on the air freight market were slightly disingenuous.
Most quarters, for example, it cites results at PACTL, the Shanghai handling terminal where growth is seemingly never-ending. As Atlas noted in its slide presentation, in a bid to support its belief in strong growth, tonnage at PACTL rose 9.3% in Q2, and was up 10.9% in the first half. But, as PACTL itself said, it gained 10 new customers in the first half of 2015 and thus has increased market share, accounting for at least part (an estimated 20%) of that growth.
"Along with the continuous growth of our customer base and the strong development of international air freight volumes, we've been able to further increase our market share at Shanghai Pudong International Airport," said PACTL VP Lutz Grzegorz.
IATA figures for Asia Pacific carriers also don't quite back up PACTL figures: May, for example, saw a 2.8% rise in FTKs.
"The region has experienced notable slowdown in imports and exports over recent months," said IATA in its update this month.
And yesterday, Lufthansa Cargo, announcing a first-half loss of €16m, lowered its 2015 earnings target due to a slowdown in demand from China and overcapacity in the market.
Being European, Lufthansa is in a slightly different position, and Atlas also argues that it has strong customers that are growing at faster rates than the market.
It also said overcapacity and yields weren't so bad.
"On the supply side, capacity has exceeded demand so far in 2015," said Mr Flynn. "But the additions have been measured and disciplined. And while gross yields are lower due to reduced fuel prices, net commercial cargo yields, in US dollars excluding fuel, are generally steady to slightly better than last year."
The airline is counting on fuel prices to stay reasonably low, making the 747-400 "a very competitive aircraft" in the mid-term.
It said rates in the peak would be "somewhat similar to last year – maybe off just a little bit" – because of the boost from last year's west coast port congestion.
"We're thinking volumes are going to be somewhat similar to last year," added Mr Flynn. "Right now we think net rates are holding."
Meanwhile, for Atlas's European observers, there was no specific mention of what its plans for GSS, now it owns 100% of the shares, thus ruling out a UK AOC.