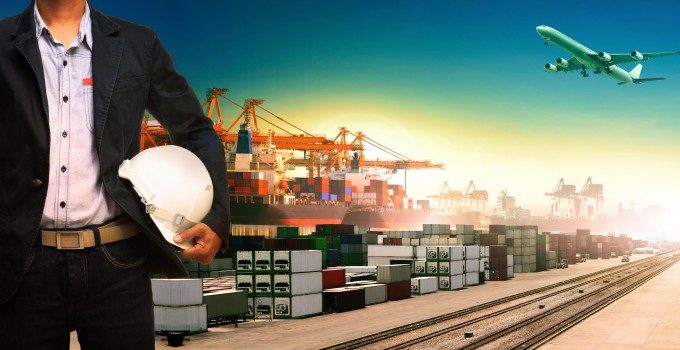 Pharmaceutical shippers have urged airlines to become more reliable, in a good-natured discussion at the Life Science and Pharmaceuticals conference this morning in London.
Global category leader for AstraZeneca, Julian Wann, said that by the end of next year the pharma company would be sending 70% of its volumes by sea, while this year it was 44%.
Mr Wann admitted that with air freight 78% more expensive per kilo than sea, it was partly a price-related decision – but he argued that the complexity of the air cargo supply chain meant that in some cases air freight was less secure and had higher risks.
"It's not all about price – it's about getting there," he said. "The value is in having the right product at the right place at the right time – and the highest percentage of our problems come from air freight."
Of all the 'excursions' – ie, when shipments are not treated correctly – 80% occurred in air freight, 1% on ocean and 18% by road, he said.
"There are gaps on the tarmac at the airport. And security is a problem – products get stolen at airports, and if they get into the wrong hands, people can die – and they are our products. Security is massive for us. If it goes wrong, relying on insurance is not really the point."
AstraZeneca last year changed the way it organises its supply chain, he said, to focus on the issues of velocity, visibility and variability. "Price is not the driving factor. Ocean gives us reliability that we didn't have before.
"Velocity doesn't mean let's fly it everywhere. If we become more efficient we can plan sea freight. There is no damage, and it helps us drive velocity.
"It's important for the air freight industry to understand that flying is not always quicker," he argued, noting that excursions could hold up the process.
"We will always require air freight, but we want guarantees that for the additional cost, it will work."
He also called for closer co-operation with airlines.
"This is an opportunity for the airline industry to get closer to forwarders, and closer to us. Forwarders are working very hard to support us."
Airlines, however, responded that some forwarders did always not give them sufficient shipment information.
One airline executive said that in some RFQs, quality was secondary to rates. "We don't even speak about it – the forwarder doesn't always give us the information. It's good you say we need to assess our quality – but don't put everyone in the same basket."
Andrea Gruber, senior manager for special cargo at IATA, said it was up to the shipper and the forwarder to bring the relevant parties together.
"Historically, airlines haven't wanted to approach the shipper. But the ground handler also needs to be involved and the freight forwarder needs to get the right people together."
Another airline noted that AstraZeneca was known as a "general cargo shipper" and asked whether more excursions occurred when shippers did not pay for the specialised pharmaceutical products offered by the airlines.
Mr Wann responded that the company did use some specialised products, but questioned the paying for the additional cost every time.
"The pharma services we see don't always give us the protection we would like. We don't always have to spend that. We can get it right without. And we want certainty for that extra cost."