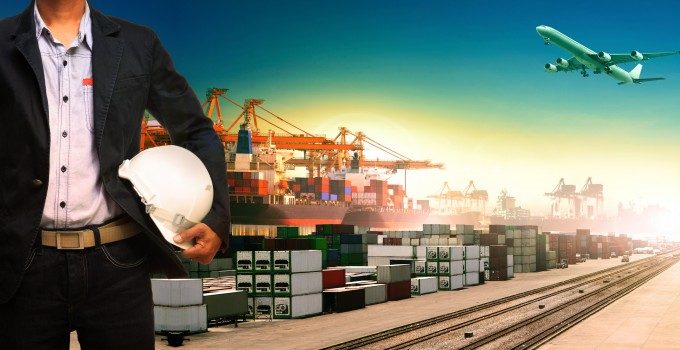 As the US prepares to announce a vaccine for Covid-19 and Russia claims its Sputnik-V vaccine will be ready for mass use next month, all eyes are on the air freight industry – and whether it will be able to cope.
But it's airports rather than airlines that could most be at risk of unpreparedness.
Much of the concern has focused on airline capacity, but with many passenger aircraft still underemployed, that won't be the worst problem, say air cargo executives, who claim airlines are ready.
Pharma.aero has set up a working group to examine the issues surrounding vaccine transport, but many carriers have already developed their own approach.
Air France-KLM has formed a taskforce to define what steps are needed and has worked with shippers and forwarders to assess likely requirements.
"We subsequently adapted our operation in terms of equipment and dedicated monitoring and service, as well as the capacity we offer," said the carrier.
Lufthansa Cargo, which recently expanded its cold chain facilities in Munich and Chicago, says it is also ready for any surge in pharmaceutical shipments.
But, while airlines appear to be on standby, it is the other parts of the supply chain that are more at risk. Temperature-controlled containers are likely to be a challenge, said Stan Wraight, president of SASI.
He added that the problem would be exacerbated by the likelihood that, initially at least, vaccines would most likely be sourced from just one location.
"If you look at where vaccines are being developed, few of those places have the scaleability to produce in large amounts. India is the most likely country to be able to produce in mass volumes – but ensuring enough cool containers are available there will be the issue."
Airports will also need to be heavily involved, and should be planning now, says SASI.
"Supporting these aircraft, especially for those not operated by the integrated carriers, will require trained staff, loading equipment, secure parking spots, etc," noted Charles Edwards, vice president of SASI, in a research document.
The paper identifies seven major US airports which are likely to see the bulk of any US-made vaccine, including Detroit, Philadelphia and Los Angeles.
"These airports should be aggressively establishing protocols and/or facilities to handle the vaccines which will transit their facilities. While the need for transit facilities will likely be low, supporting facilities such as container repair, truck staging, etc, will be required."
The paper identifies several areas airports should plan for, including traffic routing for trucks, secure truck staging areas, protocols for transport, allocation of terminal space  for shipments in a temperature-controlled environment, or at least with electric points for containers and an open-access information and data platform for stakeholders.
The paper also notes that shipments won't be purely by air, trucking services also need to ensure a cool chain and sufficient capacity. Volume estimates are high – assuming a 50% vaccination rate, with two doses, it could total 3.5 billion in the US alone.
But it won't just be vaccines that require transport.
"The Covid-19 supply chain will also include the manufacture of vials and stoppers to contain the doses, syringes, cartons (likely insulated) to transport doses, and so on. Given the nature of the product, secure transport operations will be required to protect and monitor these products," noted Mr Edwards.