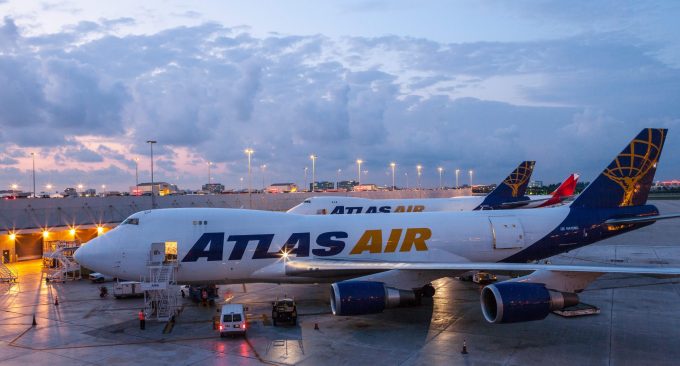 Atlas Air is to be wholly acquired by Apollo funds, together with JF Lehman and Hill City Capital, in an all-cash transaction for an enterprise value of $5.2bn.
Atlas Air shareholders will receive $102.50 per share, a 57% premium on the 30-day weighted average trading price.
Atlas will delist from Nasdaq and become privately held. The current executive team will remain in place, along with chief executive John Dietrich.
 "We believe this transaction will deliver immediate and certain value to Atlas Air Worldwide shareholders at a substantial premium, and we are pleased to reach this agreement with the consortium," said Duncan McNabb, chairman of the Atlas Air Worldwide board, who owns some $1.12m-worth of shares.
"The board's decision to unanimously approve this transaction follows a careful evaluation and thoughtful review of value creation opportunities for shareholders. We believe this transaction is the right next step to maximise value for our shareholders and the best path forward to accelerate the company's ability to execute its strategic plan and achieve its long-term growth objectives."
Mr Dietrich, who has $6.6m-worth of shares, added: "Following the closing of the sale to the consortium, we will seek to leverage their resources, relationships and industry expertise to build on our strong financial and operational performance. Their investment in our company demonstrates their confidence in our people and our culture as we serve the growing needs of the global supply chain."
Apollo partners Antoine Munfakh and Jason Scheir and JF Lehman & Co partner Alex Harman, on behalf of the consortium, said: "With the strong market demand and long-term secular tailwinds for global air cargo services, Atlas is poised to capitalise on many opportunities for continued growth as a fund portfolio company.
"We look forward to leveraging our resources, capital and experience in the sector to support the talented Atlas team, alongside our partners in this exciting next phase."
The transaction is expected to close in the fourth quarter, or first quarter 2023.
Atlas also today announced its financial results for the second quarter, with net income of $88.3m, compared with net income of $107.1m a year earlier. The Loadstar will cover this in more detail on Monday.