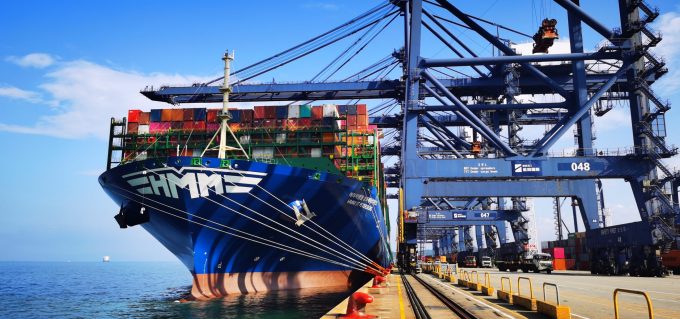 HMM recorded a net profit of $21m in the third quarter, turning around a loss of $103m in the same period last year.
It was the second consecutive profitable quarter for the South Korean carrier after a run of 21 quarters of losses, running up billions of dollars of debt and bringing it close to bankruptcy in 2016.
And the state-backed carrier remains in the red for the year, with a nine month loss of $10m. However, given market conditions in the current quarter, HMM is expected to celebrate its first annual profit in five years.
Revenue came in 19% higher, at $1.43bn, as the carrier benefited from higher freight rates, despite HMM's liftings falling 2.8% to 1.04m teu.
Moreover, in contrast to many of its peers, HMM has a higher percentage of cargo booked on an FAK or spot basis, for which market rates have soared far above the level of the contract business carried by competitors.
"Although the fourth quarter is normally the traditional slack season for the container sector, container transported volumes are expected to remain strong, as retailers in the US and Europe continue to replenish inventories ahead of the year-end holidays and Chinese New Year," said HMM.
Nevertheless, HMM said, there were threats from the second wave of the pandemic and trade tensions between the US and China that could derail its positive outlook.
The Q3 result from HMM completes a full set of consolidated profit in the period for the four members of THE Alliance, adding to the $21m by HMM, $515m by ONE and Yang Ming's $92m.