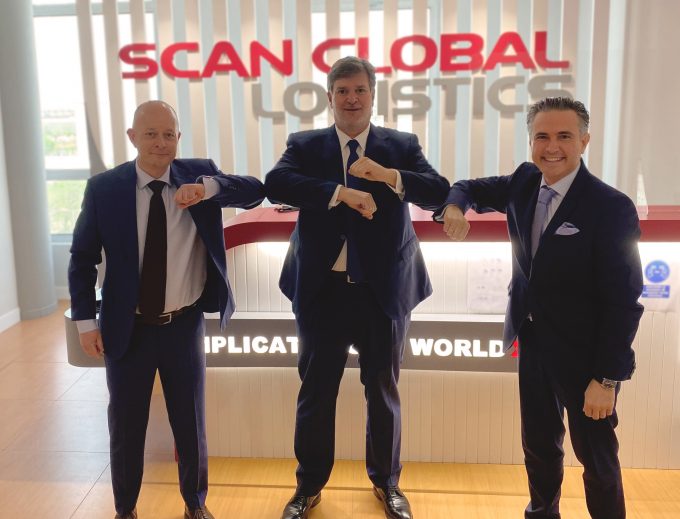 Acquisitive Scan Global Logistics, which has lofty ambitions in the freight forwarding space, has agreed to buy Spain's Grupo Contenosa.
Scan's Spanish arm, SGL Spain, will join forces with the newly acquired family-owned forwarder, making the pair a "significant player" in the market, claimed the company.
Grupo Contenosa's owner, Augustin Rubio, said the acquisition would help propel the company into the international market.
"Becoming part of the SGL family gives us global coverage, improves our negotiating power and allows us to add more value to our customers by access to international logistics solutions," he said.
"The combination of our companies enhances our skills and fighting spirit to improve our customer service. It is time to join forces and merge synergies to offer the best of us."
Scan Global has an ambitious approach in the market. At the end of January, it snapped up Werner Global Logistics, the air and ocean forwarding arm of US trucking brokerage Werner Enterprises. In September, Scan took on TransGroup Global and in October purchased PostNord's Swedish air and ocean activities.
Scan's Asia CEO, Rickard Ingvarsson, told The Loadstar earlier this year: "We have set forth an ambitious global growth strategy for the next three to five years that will see SGL rise through the ranks of the international logistics world. The planned growth will be achieved both organically, by starting up new greenfield SGL offices, and through carefully selected M&A."
In the past year, Scan has entered markets in Poland, Czech Republic, Mexico, Peru and Myanmar.
Scan Global Logistics said the deal would boost its Spanish presence. Group CEO Allan Melgaard said: "We will gain access to new profitable niche markets and increase our presence in current SGL offerings. Most importantly, it will bring additional human capital to a core SGL-country.
"We are very excited to welcome our new colleagues and customers into our family."