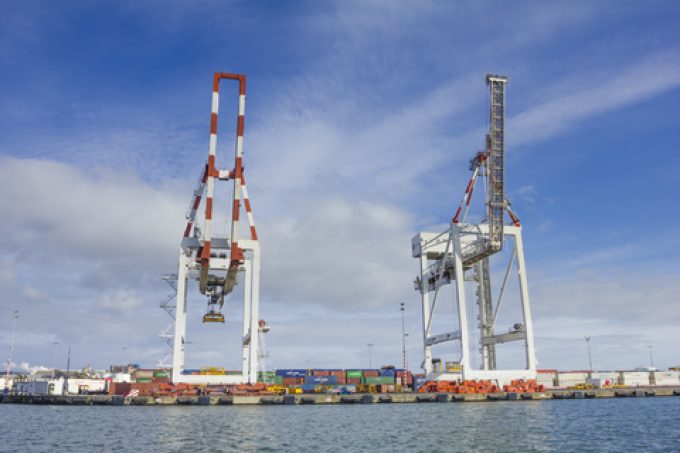 Australia's Patrick Terminals has announced a cut in night shift operations at Melbourne, prompting a backlash from landside operators already furious at spiralling "infrastructure fees".
From today, Patrick East Swanson Dock Terminal (ESD) will reduce the number of night shifts from six to four a week.
According to the Container Transport Alliance Australia (CTAA), this means a night shift vehicle booking slots for local truckers will be cut by a third.
Patrick said the changes were due to the competitive container stevedoring market in Melbourne and the general reduction in container volumes.
"We have had a significant reduction in workload at ESD and need to manage operations accordingly," the stevedore told local media.
However, CTAA claimed the decision would have a ripple effect on landside operations. CTAA director Neil Chambers said: "Wharf transport operators are disappointed at the lack of consultation and notice, as many have adapted their businesses to night shift operations – with the full encouragement of the stevedores.
"Operators are now left to deal with staffing, rostering and operational issues to adapt to an almost immediate change."
Paul Zalai, director of the Freight & Trade Alliance (FTA), said the move was "difficult to reconcile" with Patrick's "ever-increasing landside infrastructure charges".
Like other stevedores in Australia, Patrick has levied surcharges on truckers and rail operators collecting and delivering containers. The terminal operators say the fees are necessary to recoup investments in vital port infrastructure, and to cope with increased competition and escalating rents.
However, the fees are despised by landside logistics providers forced to collect the additional costs from their shipper customers.
Patrick's infrastructure surcharge in Melbourne is currently A$82.5 (US$57) per container, compared with DP World's A$98 and VICT's A$121.80, the latter being the first operator in the country to hike the fee above the symbolic $100 mark.
In 2018-19, revenue generated by Australia's terminal operators from infrastructure charges jumped 63% to A$167m (US$115m).
"The market anticipates that Patrick will announce further infrastructure fee increases in February for March commencement," added Mr Zalai.
He claimed the night shift reduction was "further evidence that the infrastructure fee increases are about making up for lost revenue from shipping lines, and not as much about investment in landside interface productivity improvements, let alone maintaining service levels."
Meanwhile, CTAA's Mr Chambers warned the reduction in shifts would also impact container detention "free-time".
"The reduced time for transport operators to pick up import containers from Patrick ESD may lead to a day (or more) of delay from container discharge from a vessel to the time that the container is able to be de-hired empty.
"Many shipping lines now start the 'detention clock' from vessel discharge, not from when containers are declared available for pick up, or from when the container is physically able to be collected."
The FTA and CTAA said importers using Patrick ESD should seek container detention-free time extensions from shipping lines.