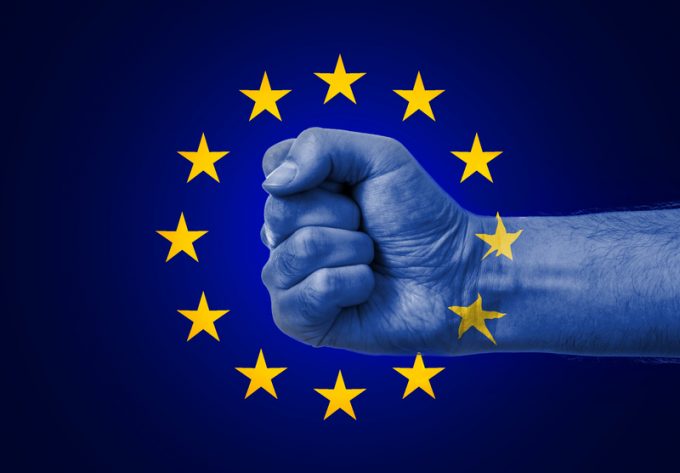 A forum of shippers, freight forwarders and port service providers have slammed the high-handedness of the EC for including an extension of the consortia block exemption regulation (BER) for liner shipping in its 2020 work programme to the European parliament.
The "done deal" for a four-year BER extension was included in the EC's communication to the European parliament on 29 January, under Annex 11 item 27, which it justified as continuing "to simplify the analysis of consortia's compliance with competition rules, limit the dependency on external advice and reduce legal costs".
However, a consortium of shippers and stakeholders claim they did not receive any response to their objections to the extension in the EC's last consultation, and called on the commission to urgently "provide answers".
Anna Maria Darmanin, secretary general of the European Tugowners Associations (ETA) said: "We did not receive answers regarding the objections we have detailed in our legal analysis submitted in the framework of the last consultation on the BER, which closed on 3 January."
The current BER, set to expire on 24 April, grants carriers an exemption from anti-trust laws allowing them to participate in operational alliances with a market share of up to 30% on trades serving the EU.
The BER legislation was established after the EU outlawed the ancient liner conference system in 2010, which had until then enabled carriers to exchange rate information.
Shipper groups have long voiced their opposition to the BER rationale, claiming it distorts competition in an increasingly consolidated industry and, moreover, fails to address deteriorating service levels.
Indeed, according to a report by Copenhagen-based analyst eeSea last year, fewer than half of vessel arrivals were on time, as per their proforma schedules, with 10% of ships recorded as more than three days late.
The forum said: "Not only has the DG (directorate-general) Competition largely dismissed the views of the users, operators and service providers in the supply chain, who all responded to the original consultation in 2018, the associations all share the view that there are many legal flaws in the arguments put forward by the commission. These flaws relate to many issues – missing data, one-sided assumptions on efficiency gains disregarding non-rate related parameters, lack of proper definition of relevant geographic markets to assess market shares and a complete failure to identify benefits to users, if the BER would be continued."
It called on the commission to "provide answers to the questions we have raised in the framework of the last consultation and which are of primary importance for our respective members".
Wading into the argument, Nicolette van der Jagt, director general of CLECAT, the European Association for Forwarding, Transport, Logistics and Customs Services, said: "This decision is based on the assessment that the BER saves money for the shipping lines and cuts down on the red tape in the commission, fully dismissing the views of the other parties in the maritime supply chain who are not benefiting from a similar exemption, but in many cases are competing with carriers on services."