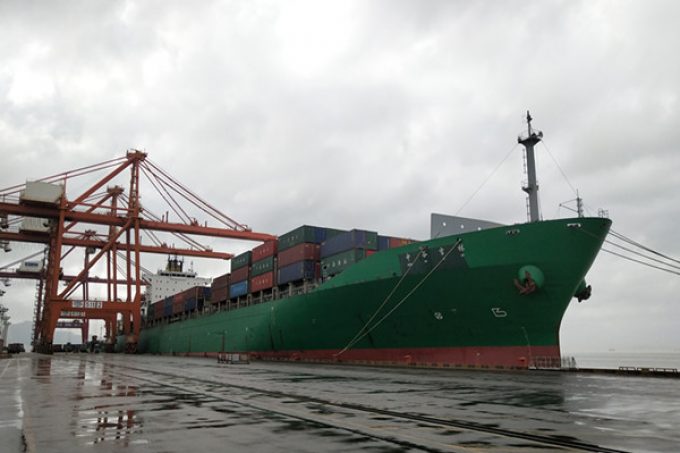 Alibaba-affiliated Transfar Shipping has started China-US east coast sailings, months after entering the liner sector with sailings to the west coast.
The 4,389 teu Zhong Gu Ji Lin picked up cargo from Qingdao, Shanghai and Ningbo and arrived in New York/New Jersey on 9 February, before heading to Charleston, Houston and is arriving at Freeport today to load empty containers before returning to China.
And Transfar's  1,774 teu A Fuji left Shanghai on 11 February and is due to arrive in New York/New Jersey on 9 March, with April sailings planned for the 1,732 teu A Kinka and 3,398 teu Zhong Gu Shan Dong.
Singapore-incorporated Transfar began operations as a freight forwarder and launched liner shipping services under the Ali Express brand last August on China-US west coast sailings using chartered vessels.
This business transformation came shortly after Chinese e-commerce group Alibaba, through logistics offshoot Cainiao, bought a 10.33% stake in Transfar's parent, Worldwide Logistics in September 2020.
The Chinese corporate registry shows that, in January Cainiao increased its holdings in Worldwide Logistics to 13.53%.
Meanwhile, on Friday, Tradewinds reported that Transfar had paid $52m for the 2010-built 2,872 teu Windswept from Lomar Shipping, giving the latter a four-fold profit after acquiring the vessel for $10m in October 2020. Transfar is now the 58th-largest liner operator, running five chartered vessels with a total capacity of 13,221 teu.
It appears that Transfar, like other liner operators, wants to own tonnage to manage high charter costs. The company mentioned in its customer advisory that two ships, the 3,091 teu Minna and the 2,194 teu Kimolos Trader, now serving US west coast sailings will be redelivered after returning to China in March.