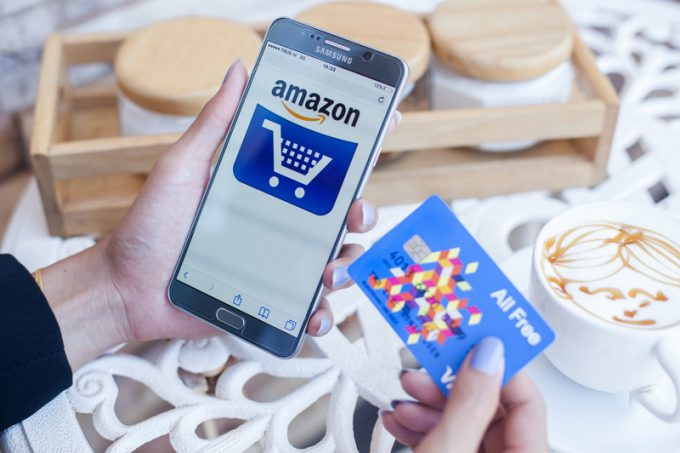 Amazon looks poised to increase its market share through its decision to postpone rate increases until June.
FedEx and UPS have raised their general rates by 4.9% and, on top of this, FedEx is maintaining peak season surcharges that traditionally disappear in mid-January, with UPS expected to follow suit.
On 15 December – the height of the peak season scramble for capacity – FedEx announced it would be extending delivery surcharges beyond 17 January, citing high traffic volume that should continue past the traditional end of the peak season.
But it is unclear how long these surcharges will remain in play. One possible date for termination that has been mentioned is 28 March, which means another ten weeks of surcharges for shippers.
UPS has not made any announcement, but is expected to follow FedEx's lead as the pair usually move in lockstep. Deyman Doolittle, COO and co-founder of transport consultant ShipSights, said: "I'd be shocked if they didn't parrot FedEx."
However, as a sweetener for shippers, FedEx is lowering the surcharges from 18 January: the surcharge for oversize shipments will drop from $52.50 to $30; for parcels that require additional handling it goes down from $4.90 to $3; and on SmartPost shipments from $1 to $0.75.
While this provides some relief, it can still add up to significant amounts when it comes to bulky shipments, especially with FedEx and UPS raising standard parcel rates by 4.9% this year. The UPS increase for non-contract rates for ground, air and international shipments came into effect on 27 December.
This was to support "ongoing expansion and capability enhancements" of its operations, it said.
And retail operations are getting tougher in the face of continuing increases in shipping costs. According to Mr Doolittle, a free shipping concept is now unsustainable for many retailers. Even before the surge in shipping charges over the past year, offering free shipping was a push.
"I don't know how long small firms can absorb free shipping," he noted.
Somewhat ironically, the company that has driven the free delivery concept most aggressively, Amazon, is going in the opposite direction to FedEx and UPS.
A week after FedEx signalled its decision to extend the peak surcharge regime, the e-commerce behemoth announced it would delay increases in the shipping and storage fees it charges independent sellers until June.
Jeff Wilke, CEO of Amazon's retail unit, noted: "In a normal year we'd be doing the same [increasing charges like FedEx and UPS]. But this isn't a normal year, and we've made the decision to postpone our annual fulfilment fee adjustments."
Merchants have often complained about the high costs of using the Amazon platform, but this move offers some respite. Mr Doolittle suspects it is more a calculated move to draw in more business as shipping costs elsewhere are going up, than concern over cost pressures on shippers.
"This looks like a market share grab," he said.
And transport analysts have voiced doubts that the integrators' surcharges are purely to cover higher operating costs they face dealing with the high volume of parcels. They are regarded as a play to boost revenues as well.
FedEx's recent results suggest it has been doing rather well with the elevated parcel numbers. Its results for the second quarter of its current fiscal year, which the company unveiled on 18 December, show growth in volumes, yield and profit in all segments, driven largely by volume gains in international priority and US residential deliveries. Its net income surged to $1.23bn, up from $560m a year earlier.