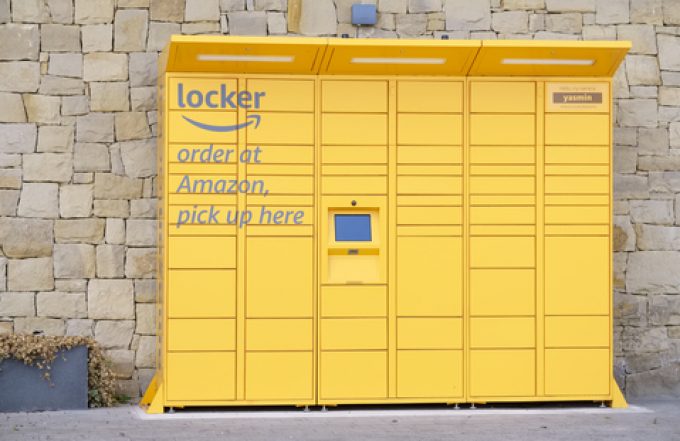 Amazon appears to be rowing back. The firm that has been the most potent and aggressive driver of ever-faster residential deliveries is trying to induce consumers out of their homes to collect their online purchases from a drop-off point nearby.
Last week, the e-commerce behemoth launched a campaign offering online shoppers in the US a $10 discount if they selected a pick-up point to collect parcels from instead of having them delivered – a strange move for a company that has instilled consumer expectation of free delivery in two days and is pushing for next-day.
Meanwhile, subscribers to Amazon's Prime service are up in arms over the decision to levy a $9.95 delivery charge on orders from its Whole Foods subsidiary from 25 October, previously free for those paying $12.99 a month or $119 for a full year.
The final mile continues to be a costly element of the e-commerce equation, and rising fuel prices are not helping. Any move to consolidate shipments would bring down delivery costs. And the difference can be significant.
Residential delivery density averages just over one package, compared with an average of three parcels for commercial deliveries, noted John Haber, CEO of parcel logistics consultancy Spend Management Experts.
Some pundits argue that the Whole Foods delivery charge will not discourage consumers from ordering groceries, as the precious time saved for them outweighs the savings associated with visiting stores themselves. Instead, they reckon Amazon is trying to change shopping behaviour, encouraging consumers to place larger orders.
Mr Haber thinks Amazon has "blinked".
"Transport costs are out of control now, even for Amazon, which is subsidising its deliveries with the cloud business. Even that is becoming problematic," he explained.
Amazon's logistics expenditure has soared. Last year, it was $61.1bn, up 61.2% on 2019, and this year the logistics bill for the first six months was up 42% over the first half of 2020.
Parcel carriers are making efforts to shift traffic to access points to achieve better load densities and boost utilisation.
"UPS and FedEx are trying to drive customers to access points," Mr Haber said, adding that Amazon drivers are not nearly as efficient as their counterparts delivering parcels for FedEx and UPS. So the e-commerce firm is likely to see poorer utilisation as an additional drag on productivity and delivery costs.
For all its push on residential deliveries, Amazon has been using drop-off points. In addition to parcel lockers in apartment buildings and complexes, it has also installed lockers at convenience and grocery stores, postal centres and petrol stations.
Mr Haber is skeptical that the concept will get much traction in the US market any time soon. Spend Management's clients have shown interest, but also a lot of doubts.
"The fact that you have to offer money shows consumers are not very interested," he said, adding that people would buy goods in stores if they were not swayed by the convenience of delivery to their door.
He expects to see the biggest uptake in urban centres, where drop-off points can be reached on foot, but if consumers have to get into their car to drive to a collection point, their willingness to opt for that instead of home delivery disappears, he believes.
He thinks adoption numbers will show a steep climb, but only because any gains come from a low base. For the most part, parcel shippers will have to try to pass some of the final-mile costs on to the consumer, and swallow the rest.