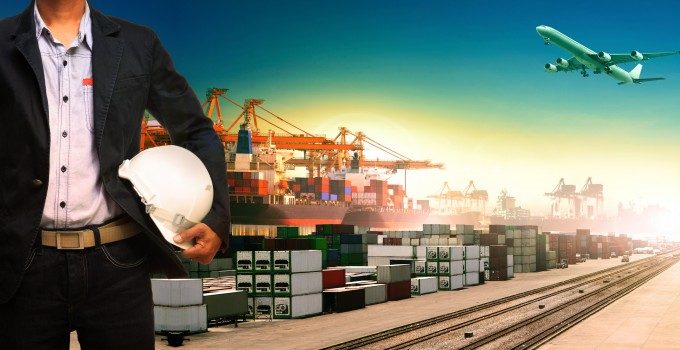 The trend towards wet-leasing freighter capacity is set to continue as airlines look to develop new markets, Michael Duggan, director of cargo charters at Saudia, told the Freighters and Belly Cargo conference in Abu Dhabi this morning.
While Saudia operates a number of its own freighters, wet-leasing gives it "enormous flexibility to ramp up and down", especially when it comes to charter operations, Mr Duggan said.
"The cost of running B777s is so high that it's viable only with an enormous number of operating hours, and the charter market doesn't work like that."
Michael Steen, executive vice president and chief commercial officer of Atlas Air Worldwide, said ACMI would keep growing, with express operators in particular choosing to outsource. He pointed to the emergence of long-term partnerships where the operator becomes an integrated part of its customer's operation.
"As well as our relationship with DHL, we also serve UPS and FedEx when they require capacity, even though they have some of the largest fleets in the world. The model is applicable across the entire industry," Mr Steen said.
The main argument for airlines keeping their entire cargo operation in-house is that they have greater control over crewing and maintenance, Mr Steen said. However, factors such as crew shortages can mean carriers, especially in Asia, lack the resources to exploit market opportunities.
He says he sees ACMI playing an important future role in a maturing Chinese market despite China's tight regulation and "antiquated rules".
David Kerr, vice president of cargo at Etihad, said the carrier had gone through "several cycles of wet-lease" before acquiring three of its own B747 production freighters, enabling it to grow its network. But ACMI agreements had given Etihad the initial flexibility to develop. "It joins the dots," he said.
Both Saudia and Etihad still call on specialist ACMI operators to supplement their directly managed main-deck business. Speaking as one of the few carriers with dedicated charter capacity, Mr Duggan admitted it was "hard to do business" when peak season Asia-Europe round trips command as little as $300,000.
Aircraft choice has taken on an interesting dimension in an environment of lower fuel costs.
"We often can't get up to 100 tonnes on our 777s because of the nature of the routes we're operating," Mr Duggan said. "The competitiveness of the 777 has diminished in recent months because of the fall in fuel prices. The 747-8 is arguably a better option."
Mr Steen added: "The 777 is not a 747 replacement. There are markets that demand the 747. Nose loading is still important – the energy market is down just now, but you're still relying on nose loading for outsized cargo, especially long pieces. The ability to offload from the front and side speeds up turnaround time."
Even for the ever-expanding Middle Eastern carriers, partnerships and capacity-sharing deals remain important.
Mr Kerr said Etihad's new twice-weekly Milan-Bogota service was only possible through its partnership with Avianca using wet-leased Atlas equipment. He also pointed to the contribution partners made in serving wide-body passenger markets with limited cargo potential, such as Phuket, then repositioning into North Asia to reconnect with the Etihad network.
"We used to say we're completely independent and we're not going to talk with other carriers," Mr Duggan said. "But to plug gaps in our network – for example in South America – we will now look for joint-ventures and alliances."
These relationships are going even deeper. New routes could become more viable "if you layer in a couple of forwarders and shippers", according to Mr Steen.
"Shippers want to take more control, especially around product launches when they must get to the shelf ahead of the competition – but not by buying big chunks of capacity or freighters."
Mr Steen said a "more integrated debate" would also help the industry to deal with tough issues such as the dangers of shipping lithium batteries.