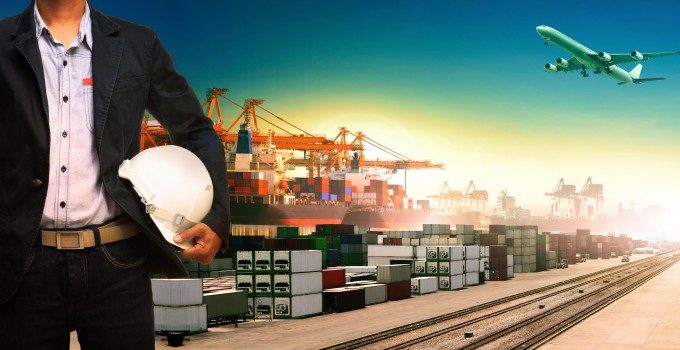 Real-time information, instant pricing and innovative solutions which reduce shippers' costs would generate more airfreight and better justify its expense, according to shippers at yesterday's Nordic Air Cargo Symposium in Stockholm.
Robert Mellin, head of distribution logistics at Ericsson, said that with more information, reliability and visibility, it was possible to build better logistics models, potentially eliminating costs for all parties while also satisfying increasing demands for sustainability information from customers.
He said Ericsson had now almost achieved its target of reducing its use of air freight to 20% of its total freight spend. With the figure down to 22% – compared with 63% at its peak in 2002 – the share of airfreight transport was now "levelling off".
Modal shift to surface transport had been possible where logistics could be planned in advance, but this was often difficult in emerging markets, Mellin said. Poor land transport infrastructure and ocean freight access in developing countries also made the use of airfreight necessary, he added.
Other trends included the continuing miniaturisation of products, said Mr Mellin.
"As devices get smaller, the higher value-to weight ratio also means we are starting to see the 'pain point' where we may need to use air cargo again," he said.
But the extent to which Ericsson would use air freight in the future was unclear, he said, and he called for airfreight providers to make clear the value their services could provide.
"The whole logistics strategy can change according to the value that you can create for us," he said.
Other trends include the use of "e-shops", which meant smaller and more frequent orders, "which may mean it makes sense for us to fly more".
But one of the issues when bidding for new business was the lack of standardised pricing for airfreight, which meant it was difficult to give accurate quick quotes.
Mr Mellin called for less use of surcharges and said pricing needed to be increasingly all-inclusive. He wanted "increased commodification of price structures across the industry so it is easier for us to procure airfreight services. We would really like you to think about that".
Claus Schroeder, global transportation manager air & ocean for mining equipment producer Metso, said he was also looking for instant pricing quotes from air cargo suppliers, as was possible in the passenger airline business.
"I can't understand that, when I am sending high-value cargo, I have to wait until the next working day before I can get the information on flights and prices," he said.
"I want you to push out the data and the pricing in the same way that you do in the passenger airline business. That drives passenger airline volumes, and if I knew how much it cost to move by airfreight, we would move more by air."
Lars-Gunnar Svärd, director for air logistics services & purchasing at Volvo Group Logistics Services, acknowledged that it was also important for shippers to provide better information to enable their airfreight suppliers to provide accurate quotes, particularly as companies move increasingly towards centralised capacity purchasing combined with shorter-term contracts and more frequent sourcing.
He said Volvo's logistics purchasing department had gone through a reorganisation in the past 18 months towards a new centralised sourcing process. Although each "sourcing project" involved both "commodity buyers" and "regional buyers" within the 60-person logistics purchasing department, the project leader of each came from the central purchasing side.
Like all organisations, there was a pressure to reduce costs, he said, but he wanted to look at airfreight costs "not only on tariffs; we need to be open to do things in a different way".
All three shippers said sustainability was increasingly becoming an issue for their customers and shareholders.
Mr Mellin said he could provide a rough estimate of his airfreight footprint using a multiple of flown tonne kilometres (FTKs), but he predicted that more-precise information would be needed in the future.
He also called for faster and more-reliable status information on shipments, preferably real-time. Although he chose airfreight because it was faster, he recognised that delays would inevitably arise sometimes.
"But we need to know if something is not going to be delivered, because we have 98% delivery requirements in our contracts with our customers," he explained.
His wishlist also included consistency and high levels of lead-time accuracy, smooth and painless introduction of new security and other regulatory changes and predictability and visibility throughout the whole chain.
"No surprises; this is very important to us," he summarised. "We really want you to stay in the loop, because we cannot survive without you. I am just telling you what the status is."
In response, Alexander Kohnen, director for Nordic & Baltic countries at Lufthansa Cargo, said one of the areas air cargo could improve its sustainability would be by achieving higher load factors, instead of flying with half-empty bellyholds.
Mr Mellin said customers could help by providing better information to carriers about their expected volumes.
"Also, we have assumed in the past that our customers want their cargo a certain way – for example, as quickly as possible. But if he knows when the cargo is going to arrive, he may be able to wait a couple of days.
"So, we are trying to adapt so that we can help reduce your costs – because then you can reduce our prices."
Mr Kohnen replied: "Perhaps a small reduction."