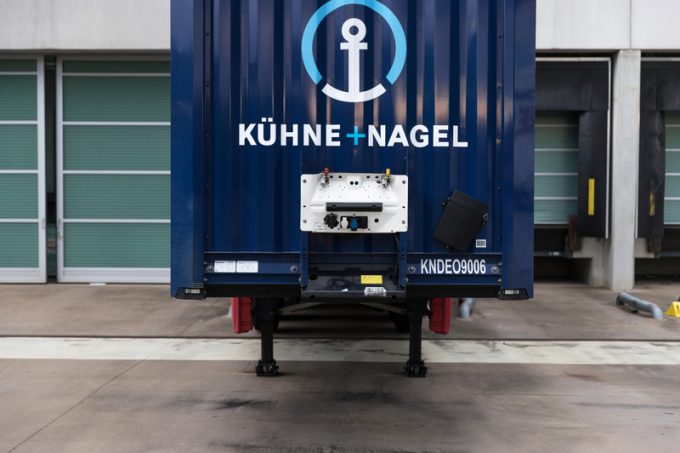 It's not just the carriers happily filling their coffers, forwarders are also having a stellar year.
Airfreight in particular has pushed up Kuehne + Nagel's returns.
K+N said this morning, as it released its first-half results, it had delivered an "outstanding" performance, with net turnover up 35%, year on year, to Sfr13.3bn ($14.4bn).
Compared with H1 19 results, pre-Covid, K+N saw a rise of 25% in turnover, while ebit rose 102% on last year, to Sfr1bn.
K+N chief Detlef Trefzger said the results were due to "uniquely high consumer demand combined with supply chain uncertainty".
Air freight accounted for about 30% of the group's turnover. Net turnover in air rose 62% to Sfr3.9bn, while ebit rose 124% to Sfr406m. Volumes in the first half rose 44% and yields more than made up for higher costs, said Dr Trefzger.
Much of the growth in air came after May, when Asian forwarder Apex, a transpacific specialist, was consolidated into the results – but the company said there was 15% growth without Apex.
Apex's turnover was Sfr565m, while ebit was Sfr72m, but the results should lower again as K+N has announced it is selling 24.9% of the forwarder.
K+N said sea-air services had boosted demand, while pharma, essential goods and e-commerce were also strong.
Dr Trefzger said the pace of growth reflected "strength across all verticals and perishables", with the latter commanding high growth rates and "big demand", he added.
With no real sign of long-haul belly capacity coming back, K+N is focusing on charters and blocked space agreements.
The forwarder also pointed to growing demand for the use of sustainable aviation fuel (SAF), noting its partnerships with American Airlines, IAG Cargo (British Airways) and Air France-KLM Martinair Cargo – all three carriers are based in the only countries providing subsidies for SAF.
Recent IATA data shows air freight is now only six times more costly than sea freight – pre-pandemic, it was on average 12 times more expensive, and with the current challenges at sea, shippers which can afford to are moving to air.
High ocean freight rates have also led to a greater proportion of higher-value products beginning to go by sea.
"In the second quarter of 2021, the trend towards transporting higher-value products in sea logistics continued," said the company. "This, coupled with limited container capacity and reduced productivity across the supply chain, required a very high and sustained level of service intensity."
Container volumes were up 3% on 1H 2020, but ebit rose 202% to Sfr504m, while turnover rose 55% to Sfr5.24bn. The conversion rate reached a new record level of 46.7%.
Dr Trefzger said the market was "chaotic" and added: "There is very high demand on the transpacific, and [the] trend [is] towards inventory build-up."
He pointed out that K+N's inventory-to-sales ratio was at its lowest since 2001, and was coming against a background of port closures, limited capacity and reduced port productivity.
"We don't see any sign of change, this could persist until the lunar new year."
Road "gained significant momentum" in Q2, while European international business "is back", said Dr Trefzger. Results exceeded 2019 levels for the first time. Net turnover was Sfr1.8bn, up 14%, while ebit rose 108% to Sfr54m.
K+N said the period was "characterised by a significant increase in the number of shipments, maximising network utilisation", and said it had seen a growing number of customer orders in Europe LTL networks.
In contract logistics, which also showed "a very strong performance", K+N said pharma and e-commerce had accounted for 80% of new business wins.
Net turnover fell 6% to Sfr2.2bn, following the divestment of its UK contract logistics portfolio in January, but ebit rose 60% to Sfr72m.
Dr Trefzger concluded it had been "another remarkable quarter", but that the transformation of the pandemic to an endemic may take another six to 12 months.
"We expect demand to remain strong and look forward with confidence to continuing the positive development."