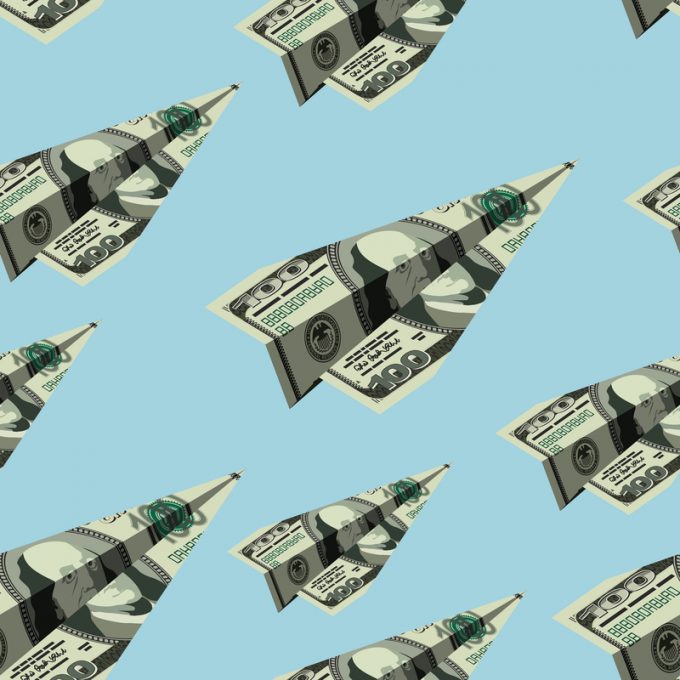 Air freight rates have ticked up after the declines of the past weeks, with forwarders reporting further increases on the way.
One forwarder noted: "Rates have jumped by up $1 per kg this week from Shanghai to Europe, and carriers announced increases yesterday and today. We expect further advice tomorrow and for the weekend."
He said the rate rises were due to falling capacity as passenger-freighters leave the market, weak passenger demand, rising PPE requirements for some countries seeing more Covid cases and an increase in general cargo.
Medium-term expectations show both demand and capacity likely rising.
Fright Investor Services (FIS) has pointed to a potential slew of tech launches in September, while, according to some reports, Amazon has set its delayed Prime Day for 5 October.
"On the demand side, near-term volumes remain somewhat slack (we use this term cautiously…) and tech releases (the sort that spiked the transpacific market in 2017), stacked up for September onwards, loom," noted FIS yesterday.
The latest figures from the TAC Index, for last week, show the biggest rises out of China, with China to the EU up 6.17% to $3.27, and Hong Kong to the EU up 3.29% to $3.14.  Hong Kong to the US rebounded 10.9% to $4.90, while China to the US rose 4.86% to $3.27. The only declines were Shanghai to the US, down 1.08% and Chicago to the EU, down 7.95%.
Alongside higher rates, capacity has dropped slightly.
Accenture's Seabury noted last week that "air cargo capacity has been deteriorating for the last two weeks. North America to Latin America is the only tradelane that shows an improvement in cargo capacity. Transpacific cargo capacity declined (both ways) for the first time since early May".
And there have been more announcements on the supply side, as airlines release schedules and raise the number of passenger flights. Emirates, for example, expands its destinations to 63 in August. Most carriers now have secured funding packages and have begun to work out their future shape.
"We have started to see a bit more clarity on the passenger supply side; airline right-sizing has generally been announced in their entirety, as have the wide-array of bailouts," said FIS. "Load factors, particularly on the long-haul wide body routes that take the lion's share of global cargo, remain low. A good indicator of this, London Heathrow's Terminal 4, remains out of use until 2021."
Few expect passenger traffic to come back with any real impetus soon, further buoying freighter operators. Nadeem Sultan, chief executive of Cargologicair, told The Loadstar this month: "Everyone in the air cargo world has been affected by the overall impact on the passenger side and how much widebody capacity will come back into the market.
"If passenger capacity comes back, it could become a challenge. But so many widebodies are parked, and you don't do that for the short term."
In what has been a highly volatile period in air freight, carriers are beginning to note how high revenues have been. Cargologicair said it now has a "buffer" for the future, with debts paid off. Etihad's outgoing head of cargo told staff that it had recorded record revenue of $114m in May, had seen three successive months of $100m+ and was expecting similar in July.
WorldACD, which released half-year figures for air cargo on Friday, noted: "Most airline bosses had great worries in H1 20, but a lack of cargo revenue was not among them.
"Although worldwide volume, year on year, contracted by more than 18% in H1 20, revenue in US dollars increased by almost 21%, thanks to the capacity shortage from mid-March.
"The average rate of transporting one kg by air rose by 48% worldwide; the increase was largest from Asia Pacific (+76%) and smallest from Latin America (+10%)."
It added: "The transport of PPE-goods did not come cheap, air cargo charges from China rose by an incredible 136% compared with the first half of 2019."