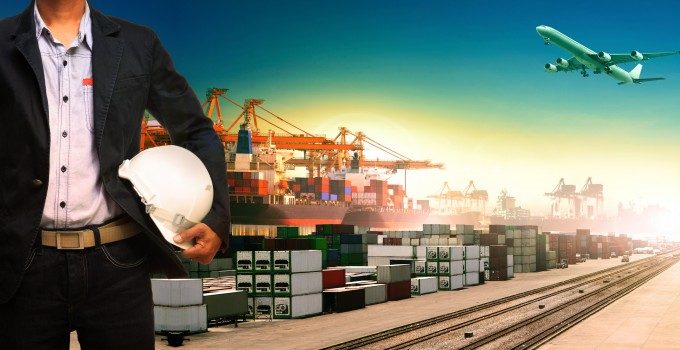 Forwarders and airlines are concluding the first round of negotiations for 2019, which is expected to lead to fewer blocked space agreements (BSAs) than last year.
While both sides expect similar levels of supply and demand this year as last, uncertainty in the market is likely to lead to more ad hoc bookings.
Robert van de Weg, executive vice president of marketing and sales for Volga-Dnepr, said: "I don't see significant changes, it's pretty stable.
"But I do foresee less appetite for forwarders to take on the same magnitude of blocked space. For both parties, it may mean less booked space as a percentage than last year.
"The risk profile of the market is very different from last year, with tariffs, Brexit and economic uncertainty," he explained. "Some customers will see it differently from others, depending on their customer base."
Following a heady 2017 when lack of capacity and congestion hit the air freight peak season, last year saw forwarders block-book some 50% of the capacity they required.
One forwarder told The Loadstar: "BSAs are simply a form of hedging. You split BSAs versus the spot market, and if the market looks tight you will want BSAs. In 2018 the spot market didn't go up like it did in 2017 and we probably locked in about 45% of our deals – we were more than happy with that."
He added that he couldn't see 2019 "being a stunning year", adding: "People are holding back."
Many airline contracts with forwarders expire at the end of the year, or before the summer schedule at the end of Q1.
"This year there seems to be more dis-alignment between forwarders and airlines over the level of commitment versus last year, but we are pleased so far," said Mr van de Weg.
He predicted that the industry would also see fewer charters booked this year.
"Charters are like large BSAs with even less flexibility. Last year there were a lot of forwarder pre-booked year-round charter programmes, at least 10-15 747s a week, both to Europe and the US. My prediction is that this will go down substantially."
While forwarders may be more wary of pre-booking, pricing could hold at similar levels.
"Supply and demand are quite stable," said Mr van de Weg. "We see some ups and downs over various destination markets ex-China – some markets have dropped a bit, some have improved, but overall the situation is quite steady.
"It is more about the level of commitment than pricing from our perspective."