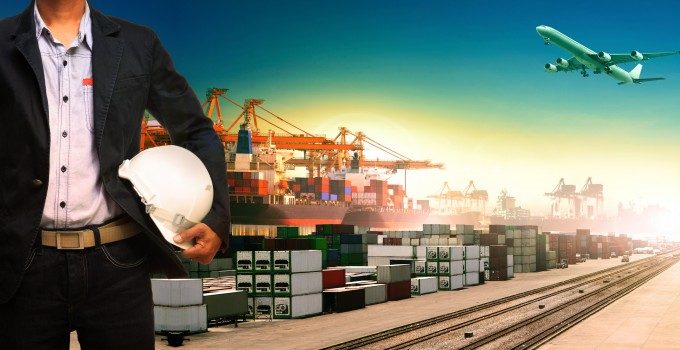 Relations between FIATA and IATA could become increasingly tense following FIATA's decision, according to IATA, to "mobilise the industry through collective action against particular carriers".
FIATA last week encouraged its members to take part in a survey designed to nip in the bud air cargo carriers' efforts to introduce a paper air waybill surcharge.
The move was picked up by BIFA, the UK freight forwarding association, which asked its members "to join in the stand against the introduction of this surcharge".
Speaking to The Loadstar, BIFA director general Robert Keen said he thought it would be more useful to provide forwarders with an incentive to take up e-freight, rather than the "stick approach".
"It would be better to give forwarders that sign up a discount, rather than [impose] a surcharge for failing to do so."
He noted that in some countries it was still impossible to issue e-AWBs.
"The forwarder is often painted as the luddite, but what you don't hear about is the disarray on the other side of the fence. Many countries still want reams of paper and there can be differing versions of methods of communication. Forwarders need a common standard, not multiple differing ones."
It is as yet unclear which airlines are considering the surcharge, although it is likely to be those that have so far fully embraced e-freight. According to IATA's latest figures, Cathay Pacific, Emirates and Singapore are the top three carriers, but there is no information on surcharges for paper as yet.
Lufthansa Cargo charges "€1 per HAWB for every electronic data transmission" and "€12 per HAWB for manual disposal with hardcopies". It also applies charges for "minimum shipments not booked or bookable through eChannels".
While IATA and its member airlines are trying to get stakeholders across the supply chain to convert to e-freight, with a target of 22% penetration by the end of this year, the initiative to charge for paper air waybills has upset forwarders.
"Forwarders want to be transparent to the customer," explained Mr Keen. "Surcharges of any sort make the customer feel uneasy and the forwarder is first in the firing line – it looks as if they are trying to make money for themselves."
He added that surcharges often appeared to be revenue-raising opportunities.
"Through our international body, FIATA, BIFA will be voicing our objection to carriers that seek to apply yet another surcharge, and create yet another revenue stream, under the guise of supporting IATA's e-freight initiative."
IATA said it was not allowed to comment on individual surcharges, but a spokesman said: "As to the e-Freight and e-AWB industry-led projects, they are proven to add value to the air freight industry through reducing costs, improving efficiency, increasing speed and driving up reliability. These benefits have been acknowledged by FIATA, and indeed by BIFA in its own statement, and we are pleased to report that penetration has risen steadily throughout the year and currently stands at 17.5%."
Mr Keen, however, added that: "We believe that implementation should create value for forwarders and airlines alike, and airlines need to recognise the costs that the originator of the information incurs to enter and transmit data."
And he noted that surcharges should be a temporary charge relating to one-off costs, but that they tended to remain in place.
"Surcharges should be applied when inevitable and then withdrawn as quickly as possible. For example a global fuel price spike may be a legitimate surcharge, but scrap it immediately the price stabilises."
In July, 59 freight forwarders signed the multilateral e-AWB agreement, taking the total up to 1,006 – or about 58% of the potential market – it has now risen to 1,338 forwarders. Five airlines joined in the same month, taking e-AWB capable carriers up to approximately 84% of the total. IATA has a target of 45% e-AWB penetration by the end of 2015.