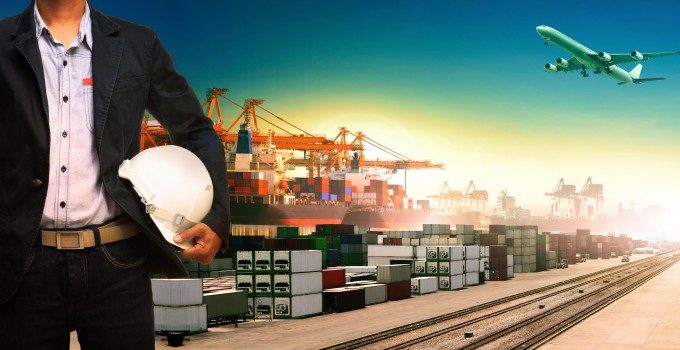 Automotive parts are the sector most likely to shift from air to ocean in the coming year, according to new research on modal shift from Seabury, which was commissioned by IATA.
The air freight industry loses some 413,000 tonnes of cargo each year to modal shift – but it is not a recent development, as many in the industry had thought.
"Modal shift is a long-term phenomenon, which started in 2000," Gert-Jan Jensen, executive director of Seabury, told delegates at the World Cargo Symposium in Los Angeles. "Then, world trade was so good we didn't feel it, but it has been happening for 13 years.
"Modal shift has been responsible for about 5.4m tonnes lost over that 13-year period."
Tradelanes originating in Asia have seen the strongest shifts to ocean, while perishables, pharmaceuticals and fashion are the three sectors least likely to look to ocean in the near future.
But, despite the fact that air freight has grown 2.6% since 2000, while ocean has seen 7.4% growth in the same period, shippers, according to a Seabury survey, apparently didn't notice the modal shift.
Some 45% of shippers asked said they hadn't experienced modal shift from air to ocean at all – although 60% of forwarders said they had.
Seabury's research showed that modal shift – or modal choice as the air cargo industry now likes to call it –  is more complicated than it might seem. The higher growth rate of sea freight could be attributed to three factors: the commodity mix, in which there could have been higher growth in volumes in a product typically shipped by sea; the value effect, meaning that there was a larger growth of lower end products such as cheap t-shirts sent by sea as opposed to high-end fashion, which is normally flown; and actual modal shift.
Mr Jensen pointed to hard disc drives (HDDs) as one commodity that had changed shipping mode.
He added, however, that items of a similar value were more likely to shift from air to sea – the value of HDDs shipped by air averaged $156 per kg, while sea-shifted HDDs were valued at $103 per kg. But integrated circuits shipped by air were four-to-five times more valuable than those sent by sea: at $1,194/kg as opposed to $262/kg.
The question for air freight is how to respond to a decreasing market share.
Seabury's survey showed – unsurprisingly – that shippers believe the best way for airlines to recapture market share is to cut rates, a move not welcomed by carriers, many of which continue to make losses from cargo operations. They also advocated better products and stronger relationships with shippers.
Forwarders, meanwhile, said that the air cargo industry should improve sustainability through fuel efficiencies, implement better e-communications and be more reliable.
The same question was put to delegates at the World Cargo Symposium –an audience comprising 32% airlines, 5% forwarders and 4% shippers, with the remainder made up of industry suppliers and Customs.
Some 27% thought implementing multimodal solutions would improve air freight's share, while 19% agreed better products were critical and 18% thought closer relationships across the supply chain would help.
While Seabury believed perishables were among the least likely sectors to shift to ocean, FloraHolland noted that the flower retail market was changing mode, which could see 25% of volumes lost to sea. In Colombia, 15% of flower exports already go by ocean.
Christo van der Meer, senior consultant supply chain development operations manager flowers & sea, said that air freight's challenge was that it had "a complex supply chain with a number of parties involved, and no real ownership".