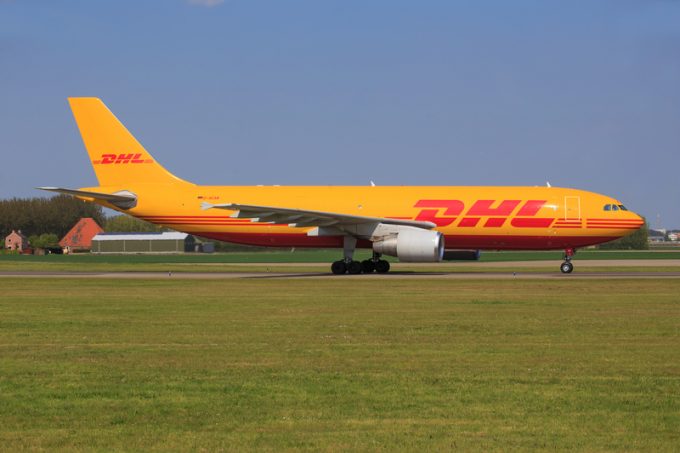 The cargo industry is moving slowly but surely toward carbon-neutral operations.
Jochen Thewes, CEO of DB Schenker, yesterday emphasised that environmental concerns were increasingly included in the firm's requests for quotes.
"There is no doubt that has to be the number-one priority in the industry," he said. "We can't continue to do business the way we've done it so far.
"I really believe this is no longer a 'nice-to-have'; there is real customer engagement, and doing nothing will be a competitive disadvantage."
And his words were followed today by an announcement from DHL Express that it is moving to sustainable aviation fuel (SAF) out of Schiphol.
An agreement with Shell will provide sufficient SAF at Schiphol for one year's worth of flights. DHL will be the first company set to benefit after Shell announced a partnership with Neste in September to supply SAF.
DHL aims to reduce its logistics emissions to zero by 2050.
Shell said: "This deal demonstrates the contribution business can play in decarbonising aviation through the cargo sector. Alongside commercial airlines, cargo operators can play an important role in driving demand signals for the increased investment in, and use of, SAF.
"This has been particularly pertinent during the Covid-19 pandemic, with commercial airlines operating at a reduced capacity and cargo operators transporting vital supplies around the world."
Alberto Nobis, CEO of DHL Express Europe, said: "We are committed, as part of our mission to achieve zero emissions by 2050, to make our services green and sustainable for our customers. To fight against climate change, we need to reduce carbon emissions and leveraging the sustainable fuel solutions available today can play a critical role.
"Flying on SAF is an important step in our decarbonisation journey, both for our operations and reducing the emissions footprint of transported goods for our customers."
However, SAF costs two to three times more than jet fuel. But there have been moves recently to promote the use of SAF, which can reduce greenhouse gas emissions by up to 80% compared with jet fuel.
This month AF-KLM Cargo launched a programme allowing customers to invest in SAF in a bid to help boost production. KLM, with its partners, is building a SAF-dedicated plant to produce its own fuel, scheduled to open in 2023 in the north of the Netherlands.
Last month, Lufthansa Cargo and DB Schenker carried out the first CO2-neutral freight routing using SAF.
Meanwhile, the UK Financial Times has reported that Shell had seen the exit of several clean energy executives due to "the slow pace" at which the company is shifting towards greener fuels.