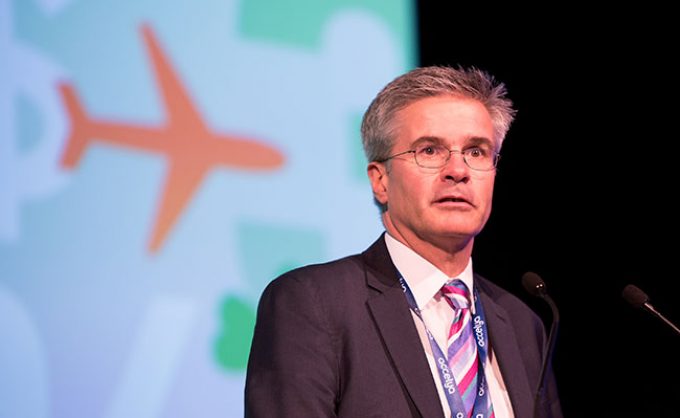 Aleks Popovich, the first head of IATA Cargo and most recently IATA's senior vice president, financial and distribution services, is to retire.
He leaves IATA, where he has spent 16 years – a relatively short haul for IATA bureaucrats – in March, and will be replaced by Muhammad Albakri, the regional vice president for Africa and the Middle East.
In 2005, Mr Popovich became the first to take the role of global head of cargo at IATA, after leaving British Airways World Cargo where he was head of IT.
But the role – which was aimed at digitising air cargo – turned out to be more difficult than expected, not least because IATA had put no resources into cargo or speaking to the industry.
In a media interview one year into the job, Mr Popovich revealed: "I spend a lot of time on the road, meeting with airlines and forwarders, attending events and giving speeches. My job is to recognise roadblocks to success, and steer around them.
"But I am always struck by the comment 'you are the first person we have ever seen from IATA'. That brings everything in perspective. We have a big job to do."
Mr Popovich, appointed by controversial IATA leader Giovanni Bisignani, was given a deadline of 2010 to digitise air cargo – a worthy aim, but one which utterly underestimated the complexity of the task and overestimated IATA's ability to deliver it.
The lack of understanding of cargo among IATA's directors was made more noticeable by the fact that the board expected early adopters to be paperless by 2007.
The lack of progress is something to behold. The 2006 interview could have been given today: "In 33 years, the average time for an air cargo shipment has only been reduced from 6.5 days to 6 days…
"Customer time-definite delivery and information transparency can be improved if air cargo supply chain participants including shippers, forwarders, customs, and carriers, join together to simplify industry processes and eliminate the long standing dependency on paper across the cargo supply chain."
And so on.
Mr Popovich moved on after four years – just before the digitisation deadline – to head IATA's distribution and financial services. He was replaced by Des Vertannes and the rest, as we say, is history. (Although not quite, as e-air waybill penetration was still only 68.9% in June this year, just below where it was in January and April, although slightly up on a year ago)
Alexandre de Juniac, another cargo sceptic at the head of IATA, did not mention Mr Popovich's role in cargo in a statement on his retirement.
He said: "Over the past 16 years Aleks has driven some of the most critical elements of IATA's operations, while leading major transformational projects for the airline industry. This includes IATA's financial settlement products… And he delivered critical flagship programmes that continue to change the industry—introducing cost-effective self-service options under the banner of 'Simplifying the Business', enabling airline retailing with new distribution capability and streamlining decades of legacy processes."
Mr Popovich's successor, Mr Albakri, joined IATA in January 2017 after more than 10 years at Saudi Arabian Airlines, where he was CFO, CIO and SVP Transformation.