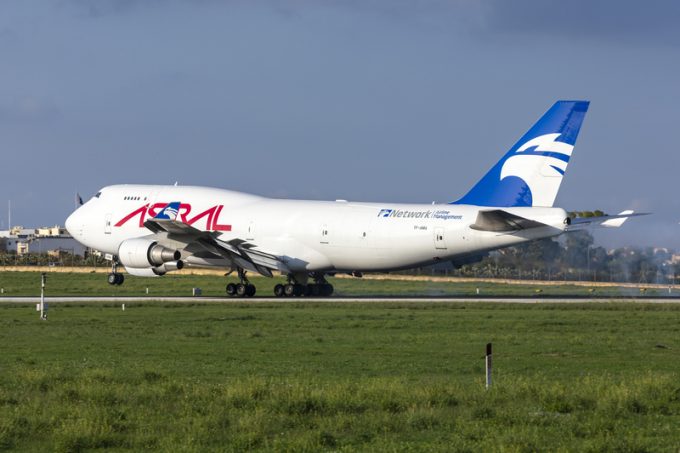 Next month, Air Atlanta Icelandic will field another B747-400F, the ACMI provider's third fleet addition to operate this year.
The company's freighter fleet has nearly tripled since the outbreak of Covid, when it was operating five 747 all-cargo aircraft alongside a fleet of passenger planes.
Air Atlanta has traditionally focused on 747s, but the writing for the passenger version has been on the wall for some time. Management was planning to shift to a twin-engine fleet and had made commitments for B777s and A330s, but the pandemic stopped the plans in their tracks.
Faced with the collapsing passenger market, the company pivoted to cargo as its main focus and went after more 747 freighters – some purchased, others leased.
Now, management looks to strike a balance between passenger and cargo business again, said CEO Baldvin Mar Hermannsson, adding: "We want to get back to where we were and start to develop our passenger fleet into twin-engine aircraft."
The timing appears serendipitous. Air Atlanta's passenger flying only resumed this summer and looks set to increase, just as the cargo market is descending from its two-year high. But Mr Hermannsson is not fazed by the recent decline in cargo demand and yields.
"The market was always going to correct itself, maybe now faster than expected. The outlook isn't great, given the war in Ukraine and the general economic situation, but we have the long-term picture in mind," he said.
Despite tempting rates and yields over the past couple of years, the company has steered clear of the charter market and pursued contract flying and long-term fleet growth. This provides more stability when markets are down, explained Mr Hermannsson.
This is playing out right now, with all of Air Atlanta's freighters tied up in long-term leases, with commitments at least into 2025, and customers have not shown any inclination to reconsider their commitments, he reported.
"There is turbulence and a softening of the market, but people want to ensure they have control, that they have access to capacity," he said.
This tallies with comments from large forwarders that they intend to retain their dedicated freighter capacity as demand and yields return to pe-pandemic levels.
Neel Shah, SVP global airfreight at Flexport, told The Loadstar last month his company needed dedicated capacity to accommodate the growth it had experienced and because a significant part of its customer base values secure capacity.
Air Atlanta has a diverse customer base, ranging from airlines (notably Saudia Cargo), over charter brokers like Chapman Freeborn, to Magma Aviation and Astral Aviation.
Now, Air Atlanta is evaluating conversion possibilities for twin-engine aircraft on the cargo side, but Mr Hermannsson is not ruling out further B747 freighter additions.
"If we come across good 747 production freighters that can fit into what we do, we would add more," he said, but added that supply was very limited. He sees a strong case for the 747F for years to come, not least because of its nose-loading capability.
Air Atlanta also has capability to train pilots for 747 service. Last year, the company acquired a 747 flight simulator from British Airways, which has retired its 747 fleet.