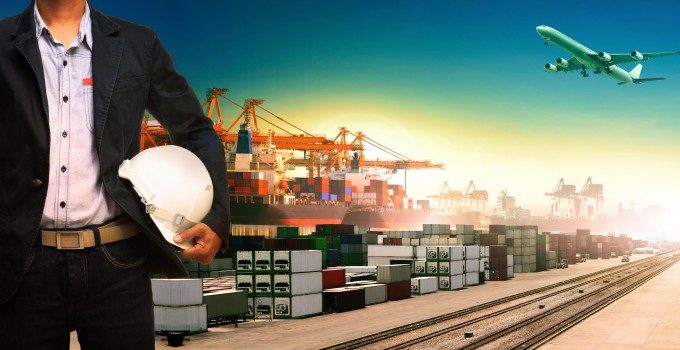 Improvements in productivity combined with a new focus on building up its burgeoning infrastructure business helped Kuwaiti freight service provider Agility increase net profits last year, despite an overall decline in revenues.
The company, one of the largest Middle Eastern logistics concerns, saw group revenue decline 3% in 2013 to KWD1.37bn (US$4.88bn), while net profit soared 37% to KWD46.2m.
Freight forwarding and project logistics were the core of the group, bringing in KWD1,13bn,  4.5% less than in 2012, which it attributed to continuing weakness in the air freight market and the wild swings in ocean freight rates – despite the fact that container volumes actually increased.
However, Agility said productivity improvements had increased its margin from 21% to 22%.
Chief executive Tarek Sultan added: "We will continue to strengthen our sales channel strategy around global and strategic accounts and field sales, develop our trade lane programme and further sharpen our growth strategy in our Project Logistics business.
"We will build on the momentum we have gained in driving productivity improvements through technology-driven transformation, and continue to maintain financial discipline and a streamlined administrative structure."
Agility's infrastructure arm is now much smaller but has greater growth potential as it focuses on emerging markets. Revenues came in at KWD257.1m, a 6% increase on 2012, and 2013 saw new contracts to support peacekeeping operations in Darfur, Sudan, as well as to take over the operation of three airports in Afghanistan.
"Our infrastructure companies are important to our overall growth strategy," said Mr Sultan. "They are strong contributors to financial performance in their own right, and they allow us to take advantage of niche market segments in emerging markets, where the risks and rewards tend to be higher."
He added: "We have seen steady year-on-year growth in our portfolio of companies, and we are excited by the potential of other investments we have made – like KOREK, one of three telecoms providers in Iraq, and our investment in Gulf Warehousing Company (GWC), the largest logistics player in Qatar."
The interesting aspect of Agility is that is the only genuinely global logistics service provider to have been borne out of an emerging market, and while its revenues showed a slight decrease on 2012, they were still around a quarter of that of Kuehne + Nagel, the largest 3PL. This shows how far it has come in the 25 years since it was founded – bolstered by a period of manic acquisition during the last decade when it bought some 40 companies around the world, many of them smaller freight forwarders with established businesses in their respective home markets.
And while the deal frenzy had quietened considerably once the recession began, Mr Sultan said that future purchases were likely.
"We will continue to drive change in the global logistics business so that it becomes a truly integrated network that performs on a par with its peers. We will continue to develop and grow our infrastructure portfolio of companies. And we will stay open to opportunistic acquisitions of high-performing, cash flow-positive businesses in emerging markets that realise immediate financial value for the company," he said.