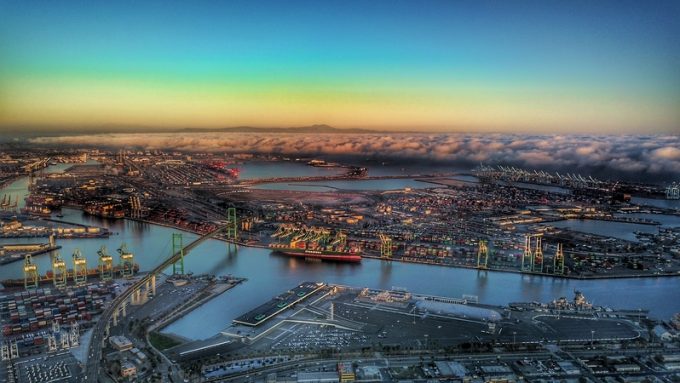 High consumer demand in the US is not only impacting the ocean freight industry; shippers are also facing a crisis inland, characterised by very high rates and low capacity.
Speaking on The Loadstar Podcast, launched today and now available on all major podcast platforms and here, president of Logistics Trends & Insights Cathy Roberson told podcast editor and producer Mike King the problems had trickled down into rail, intermodal and trucking.
And this was with the potential for no improvement until next year, she added.
West coast ports were still seeing surging volumes that are now being foisted onto the trucking market, said Dean Croke, principal analyst for DAT Solutions.
"April volumes were three times higher than last year. Shippers are desperate for their freight so they can re-stock."
But they are paying double or triple rates, compared with last year.
"Customers are losing money on the moves, and starting to ask, 'is this really worth it?'," he said.
Gene Seroka, executive director of the port of Los Angeles, said the port was seeing improvement and was now 50% more productive than last year.
"The queue [for ships to berth] is half what it was," he said, although he added that he was expecting an August peak season.
But, said analyst Lars Jensen of Vespucci Maritime, the congestion could last even longer.
"There is extremely high growth in the number of containers going into the US – but no indication that it is for inventory replenishment," he said, noting that the goods had all been sold.
"US consumers want to buy enormous amounts of goods. There is no indication this boom is over."
Combined with severe equipment shortages, shippers will continue to be in for a rough ride. But, as John McCown, founder of Blue Alpha Capital, said: "When rates were low, shippers took advantage. [For the carriers] this 'black swan' event has turned into a golden swan instead."
This episode of The Loadstar Podcast, sponsored by Forto, covers the overheated transpacific market with a variety of industry experts, as well as whether the Ever Given cargo owners could use an 18th century maritime law on piracy and sea robbery to get their cargo back. You can listen to it here, and subscribe to it here.