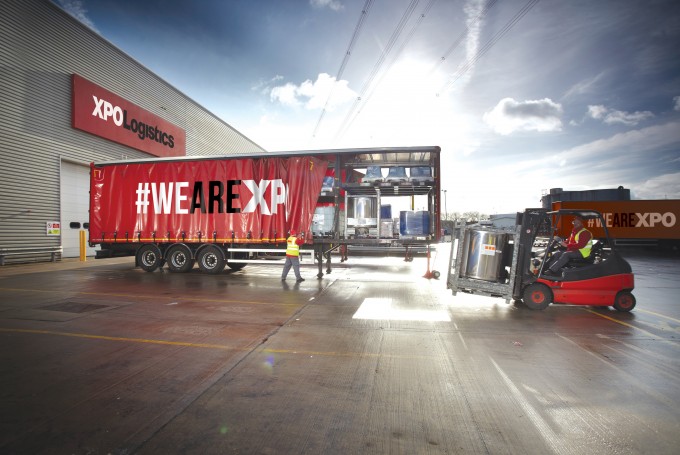 XPO Logistics Europe, formerly Norbert Dentressangle, yesterday gave an insight into how it is faring under American ownership, releasing annual results separate from its parent company.
The France-based ND business was acquired by the rapidly growing and hugely expansionist XPO Logistics last year,
It saw revenue grow 16% over 2014 to reach €5.42bn, while earnings before interest, taxes, depreciation and amortization (EBITDA) was €267.1m, or 4.9% of revenue.
The figures include €88.4 million of non-recurring expenses, such as transaction and integration costs related to the purchase of a controlling interest in the company by XPO Logistics in June 2015, as well as restructuring costs and other non-recurring items. Adjusted EBITDA for 2015 excluding such non-recurring expenses was €355.4 million.
Troy Cooper, XPO Logistics Europe chief executive, said: "The strong 2015 performance was anchored by its first six months as part of the global XPO Logistics organisation. Our transport solutions and supply chain business units both outperformed expectations, achieving their best results ever."
During the year the supply chain solutions division become its most important activity, with revenue growing 10.1% to €2.45bn, while its trucking operation raised €2.18bn, an increase of just 2.6%. Prior to the takeover, ND trucking and contract logistics had both earned relatively similar amounts of revenue.
Its more nascent freight forwarding unit saw revenues shrink 2% to €202m.
"Results for our global forwarding unit reflect the dynamics of the international freight forwarding market, including a downturn in Asia, and the refocusing of our activities on core tradelanes," Mr Cooper added.
In the US, XPO Logistics chief executive Bradley Jacobs said the company had now completed an acquisition cycle involving billions of dollars spent on a series of purchases since 2012, which culminated with the $6bn for Con-way and Norbert Dentressangle.
"Acquisitions are not in our plans this year," he told The Loadstar. "We are now focusing on integrating the companies we have bought, and optimising their operations."
And its results reflected how the addition of ND and Con-way turned XPO from an up-and-coming challenger into a top-tier global logistics operation. Its full-year 2015 revenues were $7.6bn, a 223.5% increase from 2014.
Fourth quarter results showed an even starker contrast to the year before, with gross revenues increasing 302.3% to $3.3bn and net revenues increasing 419.8% to $1.6bn.
"Looking at 2016, we have a high-impact agenda that includes accelerated cross-selling, strategic sourcing of nearly $3bn of spend, the optimisation of our purchased transportation and the global integration of corporate services," said Mr Jacobs.
"These and other major initiatives give us the ability to grow the business across a range of economic conditions."
He added that the way XPO's business had grown in 2015 ought to give investors confidence that 2016 would see further profit improvement.
"XPO had an organic growth – minus Con-way, UX and ND – of 8.4% and organic EBITDA growth of 33%. That shows that we are growing the top line," he told The Loadstar.