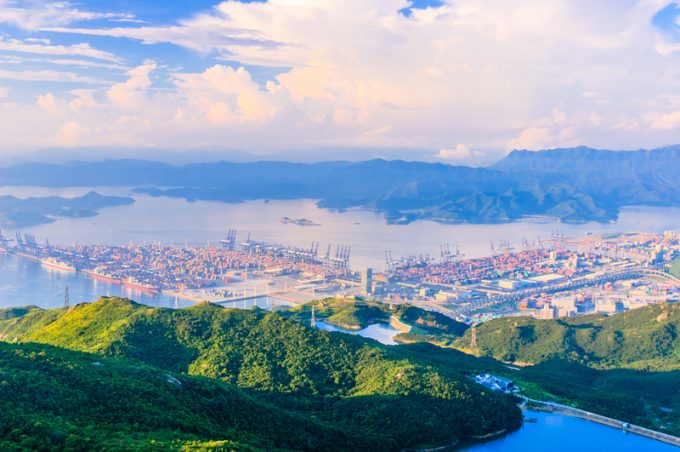 Israeli shipping line Zim has become the latest carrier to offer an express transpacific service, yesterday announcing the launch of its Zim eCommerce Xpress (ZEX) string on 22 June.
The service will connect the Pearl River Delta ports of Yantian and DaChan Bay with Los Angeles, and offer a transit time of 12 days.
The service is particularly targeting e-commerce cargo shippers, "especially now due to the growing e-commerce demand following the Covid-19 crisis and the need for more air freight services, including the possibility of combining fast sea and air solutions".
Zim's executive vice president of Pacific services, Nissim Yochai, explained: "We aim to serve our existing customers and a new segment of the growing e-commerce market with our well-known personal touch.
"This service is also an excellent and reliable substitute for air freight, with much more affordable prices," he added.
According to the initial schedule published by Zim, the Los Angeles call will be at the West Basin Container Terminal, which also serves two THE Alliance transpacific services, and will offer shippers onward intermodal connections to Chicago, Memphis, Dallas, Kansas City and New York.
The company said it would deploy five "sprinter" vessels on the service, although the specific ships, which are expected to be sourced from the charter market, have yet to be assigned to the ZEX schedule.
According to Alphaliner data, Zim has the highest proportion of chartered vessels among the major container lines, leasing some 98.2% of its operated capacity and owning a single 5,000 teu vessel.
A chartering source told The Loadstar Zim was unlikely to have any problems securing suitable tonnage in the current buyer's market, characterised by low rates and added-value options offered by desperate shipowners.
"I can't see problem with them organising five charters for that start date – and I would expect Zim to be offered repositioning into China as well."
Transpacific express services with guaranteed arrival times have proved popular with a certain segment of transpacific shippers, and have so far focused on the trade between Shanghai and the US – mostly a straight head-to-head competition between Matson's express CLX service and APL's express EXX service.
CLX features a 10-day transit time from Shangahi to Los Angeles, according to eeSea pro forma data. The Matson service deploys five vessels of average 2,600 teu capacity, all of which are US-flagged, allowing it to carry Jones Act-controlled cargo from the mainland US to Hawaii and Guam on the backhaul leg to China.
Meanwhile, APL's EXX service also offers a 10-day transit time, but deploys six vessels of 3,500-5,100 teu capacity.
According to eeSea data, both services see vessels speeding at over 22 knots the headhaul legs, and one potential threat to the profitability of premium container services is the rising fuel price, now heading back towards pre-coronavirus levels.