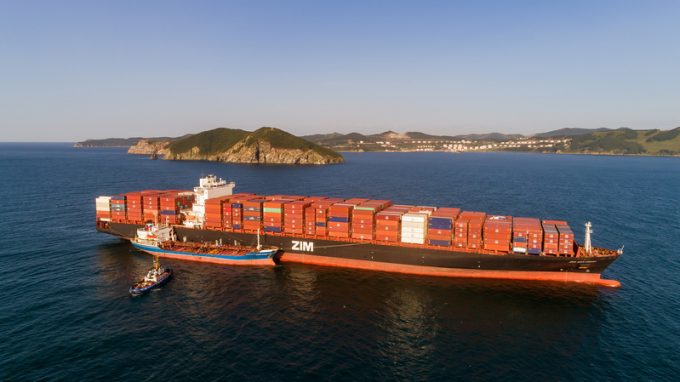 Israeli container shipping carrier Zim today reported it overcame a marginal decrease in volumes in the third quarter to post a net profit of $5m.
This is a significant improvement over the $6.6m net loss recorded in the same period last year.
The line said it carried 725,000 teu in Q3, a 0.7% year-on-year decline on the third quarter of 2918, when it carried 730,000 teu.
However, revenues were up 0.2% year on year to $842m, on the back of a 0.3% increase in average freight rate to $1,009 per teu.
For the nine-month period, revenues were $2.47bn, a 3.2% year-on-year increase while volumes declined 3.5% to 2.12m teu.
However, in terms of average freight rate Zim bucked the market trend with a 6% increase to $1,007 per teu, compared with $950 per teu in the same period last year.
Chief executive Eli Glickman said: "In spite of the challenging market conditions, Zim continued to record improved results in Q3, as it has done throughout 2019.
"While the challenges in the market endure, the advantages gained by our global strategic cooperation and our customer focus enable us to pursue our goals and strengthen our position."
Zim's latest results appear to show the benefit of its vessel-sharing agreement (VSA) with the 2M partners, Maersk and MSC, on the Asia-US east coast trade, formed in September last year.
During the first nine months of 2019, the VSA was expanded to include the Asia-east Mediterranean, Asia-US north-west and Asia-US Gulf Coast, enabling it to provide its customers "with improved product portfolio, larger port coverage and better transit time, while generating cost efficiencies".
Mr Glickman added: "Our ongoing efforts in the spheres of customer experience and digitalisation also bear fruit as we continue to focus on our customers' needs and push for commercial excellence in all fields."