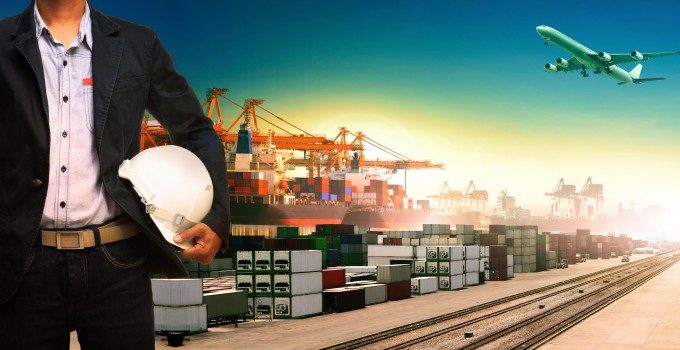 The accelerated growth curve of XPO Logistics has continued into 2014 with this morning's announcement that it is set to acquire Pacer International in a deal worth $335m.
XPO chairman and chief executive Bradley Jacobs told The Loadstar that the primary motivation behind the deal was Pacer's position in the intermodal sector.
"The intermodal sector is one of the fastest-growing parts of the transportation industry. Pacer is responsible for about 10% of all domestic US intermodal movements and is also the leader in the cross-border intermodal traffic between Mexico and the US," he said.
Underpinning this was the significant growth in companies' nearshoring operations in Mexico, he added.
Intermodal traffic in the US reached 12.8m containers in 2013, a growth of 4.6% over the previous year, according to the American Association of Railroads.
"Intermodal is growing at three to five times the rate of GDP growth, as shippers recognise the significant cost benefits of rail transport, and the environmental performance of it," Mr Jacobs said.
While the acquisition will allow XPO to immediately gain a significant presence in the intermodal market, it will also give it access to Pacer's customer base, which Mr Jacobs described as primarily comprising a group of large shippers involved in the consumer and manufacturing industries.
"There is a substantial opportunity for cross-selling with this acquisition – offering our customers new intermodal services, while we will be able to market to Pacer's customers our range of truck brokerage and expedited services," he said.
Although some 80-85% of Pacer's business is intermodal, it also provides logistics, warehousing and truck brokerage services, which Mr Jacobs said would be amalgamated into XPO's businesses.
"We have an opportunity to put one and one together and come out with something greater than two," he said. "For example, Pacer has a truck brokerage operation in Ohio which will merge with the local XPO truck brokerage and give the existing Pacer business access to our huge range of carriers."
He added: "Pacer is also going to get onto our technology platform, which we have invested a lot in."
Pacer chairman and chief executive Daniel Avramovich will take a position in a new XPO unit to be formed in Ohio, which Mr Jacobs said had yet to be given a name.
He said: "I have got to know Daniel recently and he is a very serious businessman who knows the intermodal business like the back of his hand. His mission will be to grow the business substantially and assist with developing cross-selling opportunities."
The deal is structured so that Pacer shareholders will receive $6 per share and an XPO Logistics share worth $3. It is being funded by a $325m loan from Credit Suisse, and Mr Jacobs said he expected little resistance to the deal from Pacer shareholders, or objections from regulators, given that other operators – notably JB Hunt – still controlled a larger market share.
Mr Jacobs said he expected the deal to be completed in the second quarter of this year.
Just before the turn of the year, XPO also completed the acquisition of logistics IT provider NLM for $13.4m.