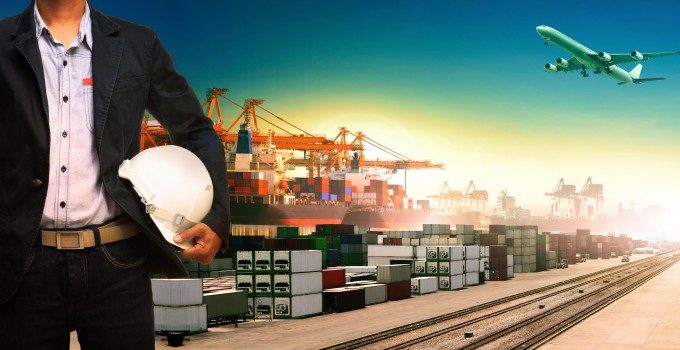 XPO Logistics has made another multi-billion dollar acquisition: announcing yesterday it had agreed to buy US trucking and logistics company Con-way.
The deal values publicly-listed Con-way at $3bn, and a tender offer will be sent to Con-way shareholders tomorrow or Monday. Acquiring Con-way's large less-then-truckload (LTL) business will make XPO the second-largest LTL provider in North America, after FedEx Freight.
XPO Logistics chief executive Bradley Jacobs told The Loadstar that the company's recent experience in buying French haulage and logistics company Norbert Dentressangle had forced him to reassess his strategy towards owning logistics and transport assets.
"I could tell from our conversations with many of the big shippers in Europe that having a component of assets in our business gives us a bigger seat at the table with them."
Mr Jacobs told The Loadstar that XPO Logistics had tabled a proposal to buy Menlo from Con-way a couple of years ago, but due to tax structures was unable to structure a deal.
"Con-way had a very low tax base, so that if we just bought Menlo they would have had to pay a lot of tax without realising much value – so it became impossible just to buy that one part of the business.
"But after we bought ND, our appetite for buying companies with an asset base increased. We realised the value that having assets could bring us in terms of customer conversations," he said.
He added however, that revenues from asset-based operations would only account for a third of XPO's total revenue and that capital expenditure amounted to just 3.3% of revenues.
Nonetheless, he said that the crown jewel in purchasing Con-way would be Menlo.
"Menlo serves blue-chip contract logistics customers in verticals such as hi-tech, healthcare and retail, which complement the verticals we serve at XPO; and it runs contract logistics and managed transport businesses across North America, Europe and in Asia – Menlo in Asia will hopefully give us a new leg of growth ."
The $3bn transaction value represents a multiple of approximately 5.7 times Con-way's 2015 EBITDA of $528m, although Mr Jacobs said that once operational efficiencies had been pushed through and profitability increased, the multiple would be more in the 4.3 times range.
"It is a good price," he said.
The Con-way transaction is forecast to nearly double XPO's pro-forma full-year EBITDA to around $1.1bn and increase revenues to $15bn.
"We'll immediately begin executing our plan to improve the operating profit of the acquired operations by $170m to $210m over the next two years," Mr Jacobs.
The deal is expected to close at the end of October, and there is likely to be considerable back office rationalisation once Con-way has ceased to be a publicly listed company.
In addition, few of its senior management are expected to remain. Current chief executive Douglas Stotlar will serve in a limited role as an independent advisor until the end of the first quarter of 2016.
Mr Jacobs, who will initially lead the combined company, told The Loadstar: "We will bring in new management. Some of the operational guys at XPO have raised their hands, but we will also be recruiting from outside."
He also shed light on the recent departure of former ND head Herve Montjotin as chief executive of XPO Logistics Europe: "It became clear to both Herve and I that the management structure just wasn't lean enough – his departure was simply about efficiency.
"But we have some great managers in Europe – Malcom Wilson is running contract logistics and Luiz Gomez transport – and they have been with the company a long time," he said.