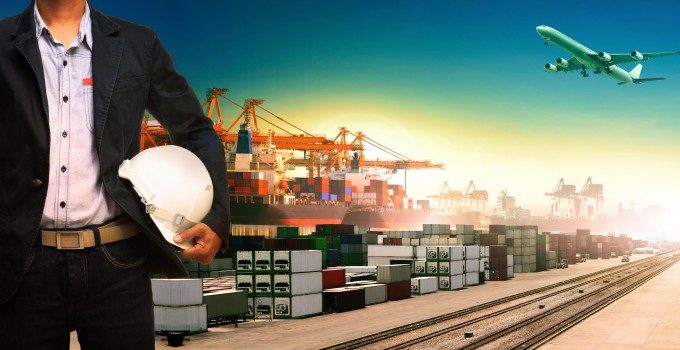 XPO Logistics is on the verge of completing the largest acquisition of its short and colourful history with an agreement to buy Atlanta-based 3PD for $365m, set to be completed in the third quarter of the year, if cleared by antitrust regulators.
"This deal is transformational for us," XPO Logistics chairman and chief executive Bradley Jacobs told The Loadstar. "Most of the freight we haul is from a factory or distribution centre to a retail store – now we are able to go to a retailer and offer the whole supply chain."
3PD is a non-asset-based 3PL that specialises in the final mile delivery to consumers of heavy goods – principally white goods, appliances and furniture – on behalf of major retailers, a sector that Mr Jacobs said is in a growth mode despite the relative weakness of the US economic recovery.
"Retail sales in the US are up, although not wildly, but the twin drivers of this sector are the trend for retailers to outsource this activity; and the growth of the e-tailing channel," he explained.
The acquisition dwarfs XPO Logistics' previous purchases, which have been in the $3m-$9m range, and have mainly been truck brokerages – other than last year's purchase of East Coast Air Charter. The acquisitions have extended XPO's geographic spread, customer base and carrier base. This deal takes XPO into a new area and will be financed in part by cash, as well as a $195m medium term loan from Credit Suisse.
Crucially, both 3PD and the sector in which it operates demonstrate a particular characteristic that seems to be a perennial favourite of Mr Jacobs – the ability to scale up in a market that is highly fragmented, notwithstanding the fact that 3PD is already the market leader in the last-mile heavy goods delivery segment.
Currently the market is estimated to be worth around $12bn in deliveries a year in the US, of which just under a third – $3.7bn, according to Mr Jacobs – is carried out by logistics service providers and transport operators, with the remainder undertaken by retailers' in-house transport teams.
Mr Jacobs said that 3PD was the largest operator in this field, with a 13% share of the market currently held by 3PLs. Exel is judged to be second, with an estimated 7.5% share; JB Hunt third with 5% and CEVA fourth with 4.5%. Behind this leading pack, a "handful" of national carriers make up the next 10%, with the remainder of the market held by smaller regional carriers.
"This last part of the market simply can't compete," Mr Jacobs said. "They don't have the level of service and technology to be able to provide the level of customer service that retailers need them to provide."
In an analysts' conference call yesterday, 3PD founder Karl Meyer explained that a principal reason why he decided to sell the company to XPO Logistics, and why he and the entire management team will remain with it, was the potential to further increase its size.
"We have a tremendous opportunity to acquire both companies that do our business and also businesses that add value to our services. Our space is very fragmented," he said.
He named Home Depot, Lowes, Ikea, Masco and Kraft as some of 3PD's largest customers, but added that further growth will come from targeting small and medium-sized retailers.
"We have six sales people at 3PD; in XPO there are 800 – this deal increases our selling infrastructure tremendously, which is important for small-to-medium retail growth."
Mr Jacobs said the target was to double its size over the next three to four years. In the 12 months up to the end of May it booked $319m in revenues, while EBITDA grew by 20% in 2012, and then 36% in the first five months of this year, and its projected EBITDA for this year is $40m, rising to $48m next year.
Over the longer-term, the key aspect will be how many retailers decide to outsource this function, and how quickly they come to that conclusion.
Often known as white-glove services, there are strong reasons for many retailers to prefer to operate them in-house, according to Alan Braithwaite, chairman of LCP Consulting, an expert on retail supply chains.
"It is a very challenging sector. It involves freight with issues of customer service; there's a heightened risk of damage and you very often have to get the product into the room, and sometimes install it, and at the same time you can't get the efficient round-trips you get with smaller parcels and the cargo density is less.
"The question for retailers is who to outsource to when the operation remains so key to their customers' experience – there is genuine terror to outsourcing it, and once a retailer gets out of doing it, it is doubly difficult to get back in," he told The Loadstar.
This view would probably chime with Mr Meyer who, before launching the company in 2001, was in charge of Home Depot's final mile operations, which he eventually outsourced after experiencing a series of problems with the in-house operation.
3PD itself outsources the transport function of the delivery to independent hauliers, but has invested $17m in state-of-the-art technology that as well as planning the delivery and notifying the end customer, also gains customer feedback on the performance of the carrier.
"They get very precise customer appraisals and so they are constantly winnowing out those that can't perform to the required level of service – they are always managing their core carriers, and 3PD has some technology that we want to incorporate into XPO," Mr Jacobs said.