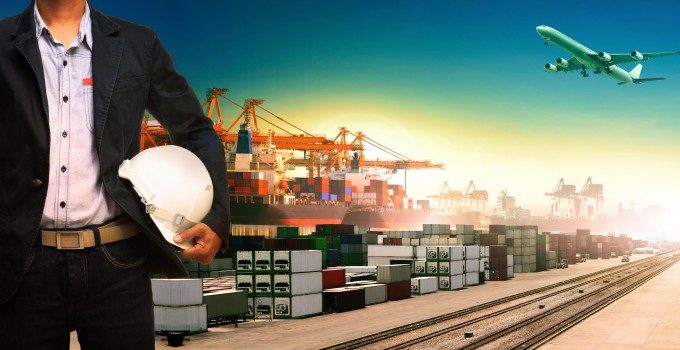 Fast-growing US-based freight service provider XPO Logistics has completed another acquisition, in its quest to build a $1bn revenue operation within just a few years.
On the eve of presenting its first quarter results, the company announced the purchase of Salt Lake City-headquartered Interide Logistics, which has annual revenues of some $28m, for about $3.7m.
Speaking just after releasing the first quarter results, chief executive Brad Jacobs told The Loadstar that: "Interide Logistics is very well-respected and has a customer base of around 900, but one of the big attractions in buying it was its leader, Sean Snow. He previously worked at England Logistics, where he grew its revenue up to $300m, and he wants to do the same with us."
He claimed that XPO remains on course to hit annual revenues of $1bn this year, and expects to turn an operating profit in the fourth quarter, although that will depend on closing further acquisitions, as well as continually expanding activity at its existing locations.
"To hit the $1bn mark will require two components – firstly, continuing to invest in people and IT to support organic growth; and secondly we are looking to acquire another $200m in revenue," he said.
With the addition of Interide to the earlier purchases of East Coast Air Charter and Covered Logistics in the first quarter of this year, XPO has so far bought just under $100m in annual revenue. For the next $200m,  Mr Jacobs said: "It could be five, two or just one company.
"There are 10,000 licensed truck brokers in the country, but only a couple of dozen of which have more than $200m in revenue. So the pool is typically made up of small-to-medium sized businesses, although there are also some large logistics companies out there, and somewhere along the line we will probably buy one or two of those."
Despite Mr Jacobs' reiteration of the company's three-pronged approach to growth – acquisitions, cold starts and optimising current operations through investment in staff, training and IT – there is also a detectable shift in XPO's focus away from simply buying companies because of their existing revenues and potential for growth, into a more nuanced appreciation of the targeted acquisitions and heavier emphasis on staff recruitment and development, which lie at the heart of its cold start strategy.
"We see a big opportunity with converting five of the cold starts – Charlotte, Chicago, Gainsville, Lake Forest, Salt Lake City – and we are going to supersize with these, where we can recruit strong leadership. Cold starts can generate extremely high returns. The challenge to making these work is that you need to have a very good branch president; and secondly you need to have a good talent pool of young people in the area that you can recruit and train up."
The number of employees at XPO has exploded over the past year. It now has 62 branches and employs 1,100 people, compared with 246 employees this time last year.
"By year end we are forecasting 1,600 people," Mr Jacobs said.
The recruitment strategy works on two levels – targeting existing logistics executives with strong track records and luring them away from their existing positions; and hiring recent graduates who have the right ambition and potential.
The company has also recently developed a strategic accounts division to target the 1,200 largest shippers in the US and Canada.
"Our value proposition to the major shippers is compelling – we have 400 hundred trucks under our operation, and a network of over 22,000 carriers that we do business with, and we are constantly growing both these and developing cutting-edge IT, and have a commitment to differentiate ourselves by offering superior levels of customer service.
"There are 10,000 companies in this sector. Some are very good at customer service, some aren't."
He said that despite the weak economic conditions and flat volumes, his discussion with shippers revealed three key concerns.
"Availability – they want access to capacity, whether it is owned by us or not; they want on-time pick-up and delivery; and lastly they want competitive pricing. A minority say pricing is the priority, but not the majority."
The company is also investing heavily in its IT systems. Mr Jacobs said its IT department is working on over 100 projects and is the only department which has never had a budget request refused.
"They have an unlimited budget. We always say yes to anything they ask for – we want to assist as much as possible, as they need to continually push the envelope." He revealed that XPO is also investigating the new Google Glass technology.
"We are looking into that and seeing how viable it would be to go from computers to voice technology. Our goal long-term is a completely paperless office," he said.
Total revenue was $114m for the first quarter, representing a 156% year-on-year increase, while of its three divisions – freight brokerage, express services and freight forwarding – freight brokerage remained the largest and saw revenues increase 887%, to reach $78m. It posted an EBITDA loss of $9.8m compared with a loss of $3.9m in the first quarter of 2o12.