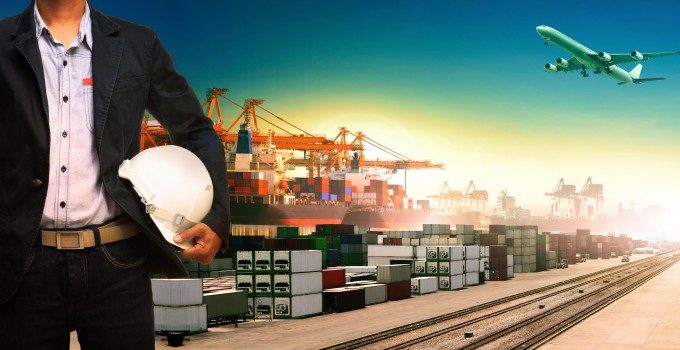 XPO Logistics last week reported an earnings before interest, tax, depreciation and amortisation (EBITDA) of $24.2m for the third quarter of the year, compared with a loss of $7.1m in the same period last year, and said it remains on course to be generating an annual revenue run rate of $150m on revenues of $3bn by the end of the year.
Gross revenue for the quarter came in at $662.5m, a 240% year-on-year increase, and it also passed an important milestone in the period in that the company became free cash flow-positive for the first time, which indicates its acquired businesses are beginning to generate the revenues to justify their purchase prices.
Chief executive Brad Jacobs told The Loadstar XPO was continuing to deal with a "record number" of discussions with possible acquisition targets.
"We have many more opportunities than we have either the time or management bandwidth to deal with. Our approach is to have a number of discussions going on simultaneously," he said, adding that targets were in the contract logistics, last-mile delivery, intermodal, truck brokerage, express and freight forwarding segments.
"The great majority are in North America, but there are some that are international," he added.
The quarter also saw it begin the process of integrating its largest acquisition to date, contract logistics specialist New Breed Logistics, and XPO has now started cross-selling its other services – particularly truck brokerage, express and last-mile deliveries to New Breed's customers.
"And that will work vice versa – we want to be able to sell New Breed's contract logistics to our customers, although the different sectors have very different sales cycles: contract logistics is six months to two years, whereas truck brokerage is sold on a daily basis," he said.
XPO's expansion into the intermodal sector commenced in April when it completed the acquisition of Pacer International, at a time when the US rail industry was still catching up with the delays caused by the brutal winter.
Despite the service issues that have dogged intermodal performance, XPO's intermodal volumes grew 6% and revenues 9.6% during the quarter.
"Intermodal is getting better – from our perspective, rail has improved in the past couple of months and there was a silver lining to the rail disruption – the rail companies have become a lot more sensitive to customer service.
"In the past, the relationship between the rail companies and the IMCs [intermodal marketing companies] was under a lot of stress. The good news is that relationship has got better," he said.
Despite seeing both organic and acquired growth across all its sectors, there was lingering uncertainty as to what the holiday season would bring – in terms of both supply and demand.
Despite widespread reports of a driver shortage, Mr Jacobs said trucking capacity was actually "relatively loose, compared with where it was six months ago", and that the holiday season had been "slow-moving".
He added: "We will have to wait and see whether October was the quiet before the storm. It would appear that California has gotten busier lately, and it may just be that the season started late this year and we'll see a big bang."