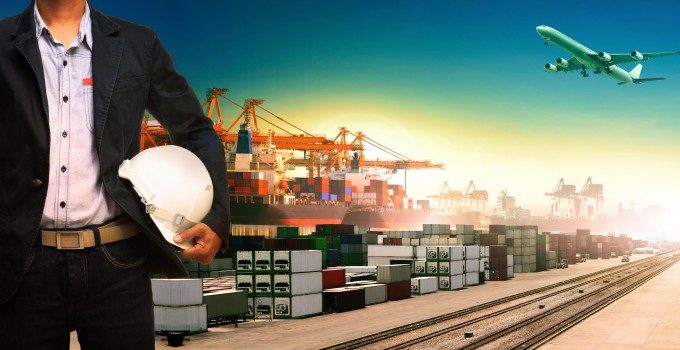 Fast-growing US freight brokerage and transport and forwarding firm XPO Logistics looks set to again broaden its suite of services after it agreed to acquire a web-based transport bidding platform from fellow logistics provider Landstar System.
XPO Logistics CEO Brad Jacobs (pictured) told The Loadstar the $87m deal would see Landstar sell National Logistics Management (NLM) – said to be the largest provider of web-based expedited transport management in North America – as well as a second technology product, A3i.
Acquired separately in 2009, together NLM and A3i formed Landstar's LSCS supply chain subsidiary.
Landstar president Henry Gerkens said: "This transaction offers Landstar and its stockholders an excellent return on the two investments. Over the past four years, we have come to believe that LSCS is better suited to a company store-type operation rather than Landstar's core agent-based model."
NLM allows shippers to set up auctions for their shipments, using the system to pre-qualify preferred carriers and set a list of metrics such as service quality, delivery time and price. Carriers then bid for the shipment through the system, with NLM receiving a management fee for each auction.
The  majority of the bids are for expedited shipments, although shippers are increasingly also using it for managed transport requirements. This was of particular interest to XPO, Mr Jacobs told The Loadstar, because it would allow XPO's sales teams to offer those services to its existing customer base of some 9,500 – ranging from small shippers to some of the largest in the US.
"There are a lot of synergies between NLM and XPO, and by bringing this into the company we can offer all of our customers web-based transport management. We are going to grow NLM through cross-selling it to our 1,200 largest shippers in North America," he said.
Although it may sound counter-intuitive in the light of high fuel prices, Mr Jacobs said many of the larger logistics companies in North America were seeing increasing interest from major shippers in having an express and expedited segment in their annual transport plans.
A similar shift has been seen among large multinationals operating in Europe, which are increasingly including expedited transport spend as part of their annual logistics budget, rather than it being on an ad hoc basis. This trend has led one operator in the sector, Priority Freight, to coin a new term: expedited contingency logistics (XCL).
"Customers continue to move to just-in-time inventory, and as this becomes more the norm and less the exception, demand for expedited logistics services is going to grow.
"Yes, it costs more than slower planned distribution, but in many cases it is cheaper than the cost of carrying inventory – over the longer run, interest rates will go up, meaning that the cost of holding inventory will also go up," Mr Jacobs said.
He said NLM was the largest web-based expedited transport system in North America. "There is $500m in gross transport spend going through it per year, representing about 450,000 shipments. The typical ticket is a $1,500 shipment, and the customer base is made up of some of the largest automotive manufacturers, hi-tech electronics firms, retailers and industrial groups."
The system is, he added, "largely automated", with 123 people in the company's Detroit offices – indicating that automotive manufacturers were its original customer base – managing shippers' annual spend of $500m. This, in turn, generates revenues of around $20m in management fees.
The acquisitions remain subject to regulatory approval, which is expected to be given by mid-January, and will be funded by a mixture of debt and cash reserves.
The deal will represent XPO's tenth acquisition in just two years, as it pursues its quest of transforming itself from an SME freight operation into a multi-billion dollar logistics concern.
"We are well on course to be a $5bn revenue per company by 2017, with an EBITDA of $300m a year," Mr Jacobs told The Loadstar.