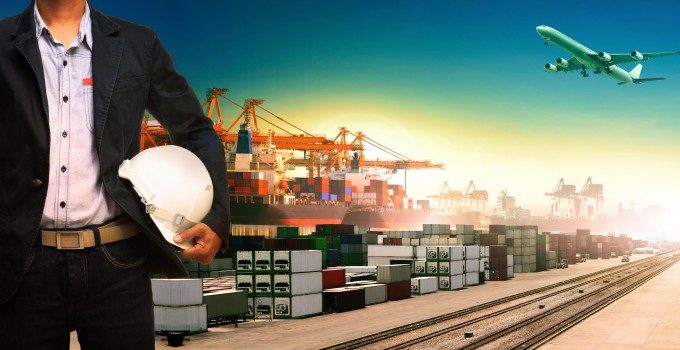 Emerging US truck broker and freight forwarder XPO Logistics is on the cusp of hitting the $1bn a year revenue mark, chairman and chief executive Bradley Jacobs told The Loadstar yesterday, shortly after the company reported its third-quarter results.
"We are currently at a run rate of a little over $900m, and with our most recent acquisition of 3PD, we will move past an annual revenue run rate in excess of $1bn in the next quarter," he said.
Annual revenue run rate is calculated by taking one month's revenue and multiplying it by 12. XPO's year-to-date revenues amounted to $445m.
Mr Jacobs also reiterated his ambition for the fast-growing company to make a quarterly profit for the first time since he acquired it in 2011.
"In the third quarter we reported a net loss of $6m, although a couple of things went into that: we only had revenue from 3PD [a last-mile logistics company, acquired in August] for half of the quarter; and there were some additional one-off expenses related to the acquisition, such as a financing charge to Credit Suisse. But we will be EBITDA [earnings before interest, tax depreciation and amortisation]-positive next quarter.
It would be no surprise should Mr Jacobs be proved correct. The company's record since he took it on, just over two years ago, has been nothing short of extraordinary. The table below shows the way its revenues have continually climbed as the result of a series of acquisitions and "cold starts" – the company's term for launching new offices in hitherto uncovered locations, which now number 11 new freight brokerage offices, 10 freight forwarding offices and one expedited services office.
| | | | |
| --- | --- | --- | --- |
| Period | Revenue | Year-on-year % revenue increase | EBITDA loss |
| 3Q2013 | $194m | 173.3% | $10.3m |
| 2Q2013 | $137.1m | 151.4% | $12.4m |
| 1Q2013 | $114m | 155.8% | $9.8m |
| 4Q2012 | $108m | 146.1% | $9.9m |
| 3Q2012 | $71m | 49.8% | $8.9m |
| 2Q2012 | $54.5m | 23.7% | $3.7m |
| 1Q2012 | $44.6m | 7.4% | $4.6m |
| 4Q2011 | $44.1m | 6.1% | $2.1m |
The company has three channels of activity – its largest is its freight brokerage arm, which marries US domestic shippers with trucks, and delivered $152.6m in revenues in the quarter. On a far smaller scale, it also has an express division that brought in $52.1m and a freight forwarding division, which posted $19.1m of revenue and was rebranded as XPO Global Logistics during the period.
While net losses continue to be a by-product of its steep volume and revenue growth curve, Mr Jacobs also admitted that external conditions have remained challenging, particularly for his flagship freight brokerage business.
"The external conditions for a truck broker are pretty lousy at the moment," he said. "There's a balance between supply and demand which is no good for us: we don't have shippers coming to us to secure capacity, because there's enough available for them; and nor do we have carriers coming to us desperate for freight, because there seems to be enough to go around for them. So it's a difficult environment for all brokers."
However, Mr Jacobs said the company was working on increasing its presence in the less-than-truckload (LTL) sector to broaden its freight brokerage offering. "We already have 9,500 full-truckload (FTL) customers, and my view is that this represents 9,500 potential LTL customers, because guys who ship FTL almost always have some LTL business as well, and there is no reason why we can't go after that."
The major, long-term driver for growth, however, is likely to come from 3PD, the largest supplier of last-mile heavy goods transport in the US – of mostly white goods, such as refrigerators, delivered to consumers for retailers.
Describing the 3PD integration as "seamless",  Mr Jacobs said the burgeoning US economic recovery was playing to 3PD's strengths. "There are some favourable housing trends at the moment, which lend themselves to consumers making the sort of purchases that 3PD delivers.
"But on top of that, e-commerce growth is a big, big driver – e-commerce sales are growing at three-to-four times the rate of traditional bricks-and-mortar stores."
One acquisition which failed to match the stellar revenues seen elsewhere in the group was air express business East Coast Air Charter (ECAC), which cost $9.25m and represented XPO's debut in the airfreight business. Revenues halved during the third quarter on the back of lower volumes, but Mr Jacobs defended its performance and confirmed his commitment to the operation.
"ECAC is in the business of unplanned air expedited shipments, and those didn't materialise in the quarter. But I want to be in the air expedited business, because our ground expedited customers often have the need to go by air and I want to be able to offer them that service – I don't want to have to send them to a competitor."
He said that further acquisitions were planned.
"We continue to have lots of irons in the fire – our acquisition activity is no less or more than it was last quarter. There are 10,000 freight brokers in this country, and we have a list of about 100 realistic targets," he told The Loadstar.