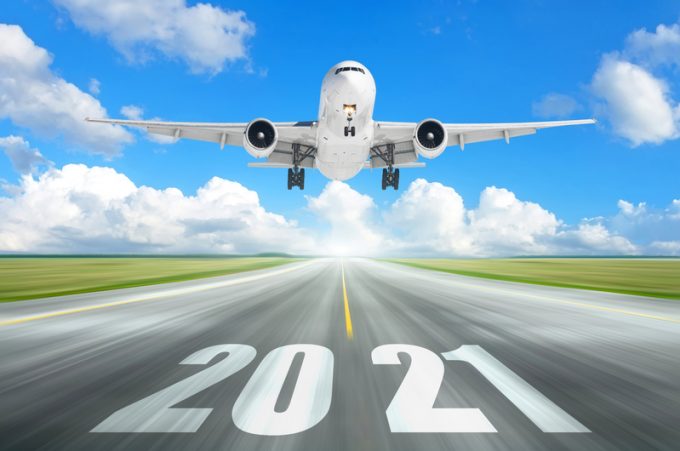 Accurate forecasting by shippers will be crucial to manage their shipping requirements – and costs – efficiently, as air freight rates look set to remain high this year.
The Baltic Air Freight Index saw a 100% year-on-year increase this week, while the past few weeks have seen the highest readings since the Q2 capacity shortage.
However, forwarders in Asia have noted a softening market ex-China, in part due to lockdowns, although e-commerce remains strong.
One South-east Asian forwarder told The Loadstar: "Air freight wise, spot rates reduced after new year, but it was not a plunge. We might expect to see rates dropped in a couple of weeks, although in a normal year there should be a rush from middle of this month to early Feb because of Chinese new year."
But, he added: "Air freight [rates] in general might not drop significantly for the next six months at least. After all, major passenger belly capacity will still be absent for a while."
And there are other reasons to expect elevated rates this year, said Bruce Chan, vice president global logistics, at Stifel.
"On the demand front, restocking activity has been a major driver of global freight recovery across all modes, including air. Inventory to sales metrics remain near record lows in international consumer markets, particularly in the retail economy.
"And the capacity situation in ocean freight has not been helping, in our view. On the water, carrier capacity consolidation, a lack of available containers and hinterland bottlenecks have produced higher prices and significant delays, driving more incremental demand into the air and placing further pressure on capacity."
He noted that forecasting models had been "upended".
"Establishing baseline demand, apart from upstream restocking, and predicting how and when consumption patterns stabilise is a gargantuan feat, in our view. And the path forward is anything but linear, especially as Covid cases reignite and governments enact further shutdowns and border closures.
"Shippers may be more inclined to use air freight resupply as an inventory buffer in the face of such volatility and uncertainty."
Mr Chan added that capacity shortages would continue to put pressure on rates. This is partly due to the booming e-commerce market, which Stifel believes has been exacerbated by Covid-19, with expected growth brought forward by two-to-three years, knocking traditional seasonal trends out of kilter.
And then there is PPE and vaccines.
Stifel said: "The full impact of vaccine distribution on air freight capacity may not be as severe as some anticipate, due to the disbursed nature of production and, quite simply, the form factor of the doses. We believe the bottlenecks are more likely to come from container availability, storage, handling, and road distribution.
"But the net effect will, unquestionably, be to absorb capacity, especially as vaccine shipments take priority over general cargo, with the impact likely to continue through 2021 and into 2022."
Passenger demand is expected to return to some extent in the second half, as vaccines begin to take effect. But, as Stifel noted, this would likely drive short-haul traffic, while the long-haul market is not expected to make an early comeback.
Mr Chan also noted that the rates weren't quite high enough to justify "short-term passenger-to-freighter conversions".
But key to customers, he says, is to "look for creative alternatives for managing costs".
"And the consequences of improper or inaccurate forecasting will be magnified, in our view, so accurate inputs are critical. To the extent possible, greater collaboration with partners is critical – communication with intermediaries and carriers and integration of data and technological tools. The bottom line is rates are likely to remain elevated and volatile for some time, and those looking for reprieve in 2021 may have to be patient."
This year's pricing for full calendar year contracts are being split between the "old normal for annual pricing and bock-space agreements, to the new normal of high market-based price heavily focused on ad-hoc agreements", said Peter Stallion, head of air and containers at Freight Investor Services.
He said more companies were looking to index-linked contracts, with airlines pushing dynamic pricing.
2020 ended on something of a high for airlines, with volumes for 21 December to 3 January up 8% year on year, giving a record dynamic load factor of 73% in mid-December, while up to 3 January, load factors were also at an "unprecedented level for this time of the year", of 65%, according to Clive Data Services, 13 percentage points higher than a year earlier. Capacity in December, compared with November, rose 2% and remained 21% lower than a year earlier.
"December's performance was surprisingly strong, compared with the flattish level recorded in November and, in the second half of the month, volumes didn't fall as much as we'd typically anticipate for this normally quieter time of year," said Niall van de Wouw, MD of Clive.