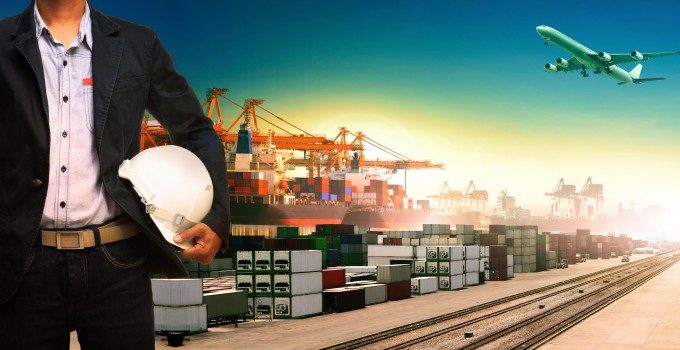 One of the UK's leading container haulage and contract logistics companies, Wincanton, said this morning that a strong focus on "customer renewals" underpinned the slight increase in annual profits it reported to the London Stock Exchange.
Wincanton saw revenues rise 1.1% to reach £1.09bn with underlying profit up by 6% to £48m in 2013 – the benefits of a decision two years ago to abandon its pan-European expansion plan and focus on UK and Ireland operations.
Chief executive Eric Born said: "The group has delivered a strong stream of important renewals in the year, and has a valued and stable portfolio of customer contracts underpinned by our delivery of operational excellence in supply chain logistics in the UK and Ireland."
Wincanton's contract logistics operations provided the bulk of the revenue: £930m, up 0.7% on 2012, which it said was mainly due to volume increases in the construction sector and more income from new contracts than lost from those that expired.
Retail operations – grocery and general merchandise – accounted for turnover of about $470m, while FMCG logistics activities brought in just over £171m.
However, Wincanton's road tanker business performed poorly, with revenue dropping from £123m in 2012 to £99m last year – a deficit almost countered by a busier construction sector from which income rose from £106m to £126m.
The group opened new convenience distribution centres for Sainsbury and Morrisons, launched a transport operation for Coca-Cola and inaugurated a new warehouse for US furniture retailer Williams Sonoma. And in the year, existing customers, including Valero, GSK, Procter & Gamble, Pernod Ricard, Brett Landscaping and Building Products, WH Smith and Phillips, signed long-term contract renewals.
Wincanton's container haulage business, once such an important part of the group, managed to grow its work with existing customers, as well as win some new clients, and revenue grew from £76.8m in 2012 to £78.5m last year.
Across the company, the year-on-year financial improvements had been incremental, and Mr Born sought to downplay investor expectations that Wincanton would enjoy a sudden boom this year.
"We have seen the impact of improved conditions in the UK economy in areas such as construction and  higher value household and home merchandise, and we expect this to continue this year.
"However in major areas of the economy, such as grocery retail and FMCG, our customers rightly remain efficiency- and cost-focused and we will continue to create high-quality operational delivery and supply chain improvement initiatives to drive the efficiency of their logistics operations," he said.